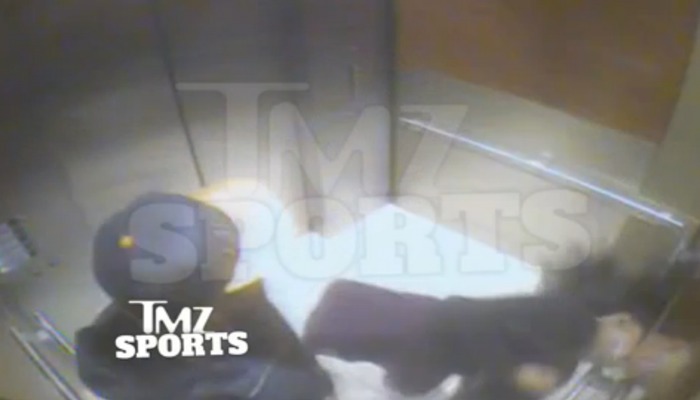 Ray Rice may never return to the NFL after video surfaced of a violent assault against his wife.  So why is Dr. Dre, who launched an even more brutal attack against a woman and subsequently bragged about it, still working as a top executive at Apple?
Here are the details of Dre's attack on Dee Barnes after Barnes criticized N.W.A., as published in Rolling Stone.

"According to a statement issued by Barnes, Dre picked her up and "began slamming her face and the right side of her body repeatedly against a wall near the stairway" as his bodyguard held off the crowd. After Dre tried to throw her down the stairs and failed, he began kicking her in the ribs and hands. She escaped and ran into the women's restroom. Dre followed her and "grabbed her from behind by the hair and proceeded to punch her in the back of the head." Finally, Dre and his bodyguard ran from the building.
"Far from denying the attack, the members of N.W.A. insist that, as Ren says, "she deserved it – bitch deserved it." Eazy agrees: "Yeah, bitch had it coming.
"Coming like a motherfucker," Ren continues, "she shouldn't have done that." Barnes says that she was against running the piece in the first place, but Ren disagrees. "She's lying," he says. "She had something to do with it. She sure was in that scene with [Ice Cube]."
"And Dre himself says: "People talk all this shit, but you know, somebody fucks with me, I'm gonna fuck with them. I just did it, you know. Ain't nothing you can do now by talking about it. Besides,

it ain't no big thing – I just threw her through a door."