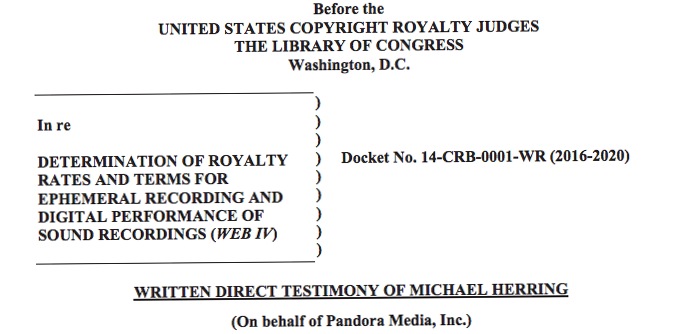 If you give Pandora a lower royalty rate, then your music will get played a lot more.  That's part of a re-tooled 'Music Genome' algorithm that puts finances first, according to documents filed by Pandora in US Congress and the Copyright Royalty Board.
The process of shifting playlists towards cheaper content is being referred by Pandora as 'steering'.The first beneficiary of this is indie label group Merlin, which recently finalized a private deal with Pandora that dips below federal rates.  The details of those deals have been blacked-out in the documents obtained by Digital Music News, though quick math shows that Pandora will be paying less than half the rates currently being requested by SoundExchange, which collects streaming radio royalties for labels and recording artists.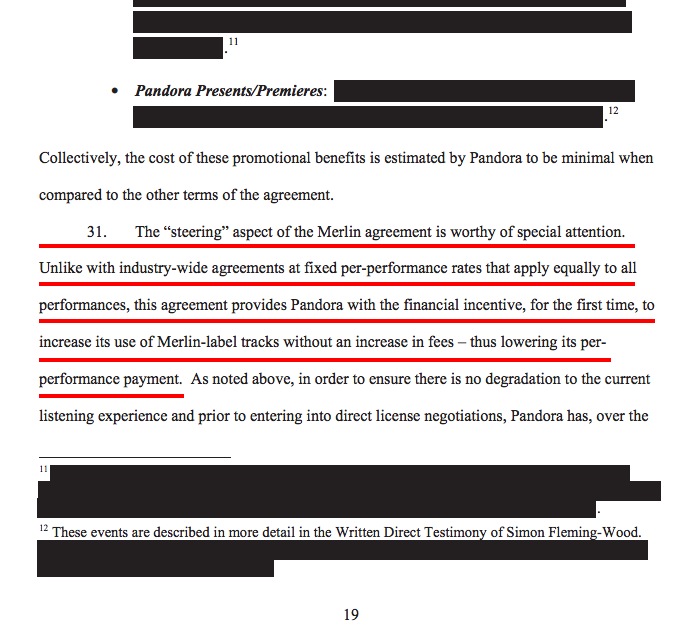 Pandora has been lobbying and litigating aggressively for years to lower its royalty commitments.  Now, they're doing it at the negotiating table: US copyright law allows parties to construct private royalty deals that supersede federally-established rates.
All of which means you'll be hearing a lot more of bands like Interpol, The National, The Offspring, and Vampire Weekend, and less up-and-coming or bigger-label acts that are not part of the 'steering' deal.   "Specifically, Pandora can increase performances of Merlin-label tracks by as much as [blacked-out] without increased payments, which results in a decrease in the effective per-performance payment," the submitted testimony continues.
"Pandora fully intends to increase spins of Merlin-label tracks by at least the required [blacked-out]."
 The Pandora testimony that details the Merlin deal is here.