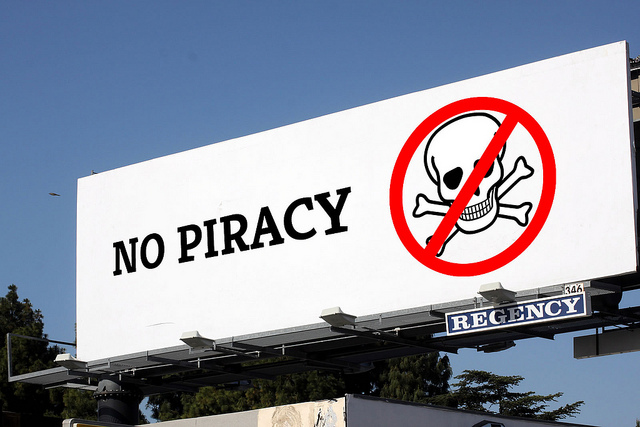 The Recording Industry Association of America recently submitted their list of the most notorious pirate sites to the Office of the US Trade Representative. Russian social networking site VKontakte came in at number one.
VKontakte is similar to Facebook, but it lets users upload media content. Facebook used to offer a similar feature, but removed it years ago.VKontakte says they've actually implemented a number of anti-piracy measures in 2013 and 2014, and wants to be removed from the list. They've sent a letter to Susan Wilson, Director for Intellectual Property and Innovation for the Office of the US Trade Representative, outlining their anti-piracy measures.

…The VK Terms of Service (http://vk.com/terms) contain a variety of very specific provisions which imply that users must first and foremost respect and observe the rights of third parties, including the right of copyright holders…
…VK now takes necessary measures in order to prevent and stop any violations after receiving reasonable requests from concerned parties.
Site provides a special procedure for removal of illegal audio and video content. This procedure is described in detail in the "Rules for Processing Claims Connected with Placement of Content on the VK Site" (hereinafter referred to as "Takedown Rules") placed on http://vk.com/help?page=cc_terms.
In accordance with such Takedown Rules, there is an electronic form https://vk.com/dmca for filing a claim concerning posting of audiovisual works, musical works, and sound recordings that infringe intellectual property rights (illegal content).
Rightsholders who are willing to file a claim on the violation of their exclusive intellectual property rights may fill in the form online…
…Such procedure fully corresponds to the DMCA procedure, which is widely recognized in the world and is employed, for example, by YouTube….
…As of today VK has already handled over 450,000 of claims submitted through http://vk.com/dmca. Only 60,000 of them were declined cause of irrelevancy (the claim does not meet the technical requirements of the form). All others were satisfied in full…
…VK also reviews the copyrightholders' applications submitted via email and by post. 50 to 100 applications are handled per month.
A very large amount of VK's content is uploaded absolutely legitimately. For instance, lots of famouse musicians, singers, authors and other IP owners enthusiastically use VK.com for their own purposes of promotion (Shakira, Moby, Arctic Monkeys, Coldplay, The Prodigy, etc)…
…As for other important changes VK has taken the following steps to address copyright industries' concerns:
VK has entered into several partnership agreements with the largest content providers, such as television networks and streaming providers. These providers represent roughly around 30-40% of all content uploaded over time to VK and include, inter alia, VGTRK (a group of major Russian TV channel), CTC, TNT / RuTube, National Music Publishing House and many others. Agreements stipulate sharing of advertising revenue between content provider and VK when using the content transferred to VK under such partnership.
We are currently negotiating licenses with Sony/ATV, Warner Chappell and Music Publishing Group as well as BMG Music Publishing.
We have retained the law firm Greenberg Traurig and are represented by Mr. Joel Katz to specifically deal with western music majors in New York, Los Angeles and London…
…VK upgraded its notice and takedown procedures, reducing response time to less than 24 hours.
VK introduced the system of "fingerprints" for recognition of music content that prevents repeated uploads of audio files with respect of which VK has already obtained the claims from their rightsholders…
…Based on the foregoing we kindly ask USTR to take into account the above mentioned progress and not to include VK to its list of "notorious markets" during the upcoming 2014 Out of Cycle Review of Notorious Markets.
(Full letter available here, uploaded by TorrentFreak)
Nina Ulloa covers breaking news, tech, and more. Follow her on Twitter: @nine_u
Image by Descrier, licensed under Creative Commons Attribution 2.0 Generic (CC by 2.0).