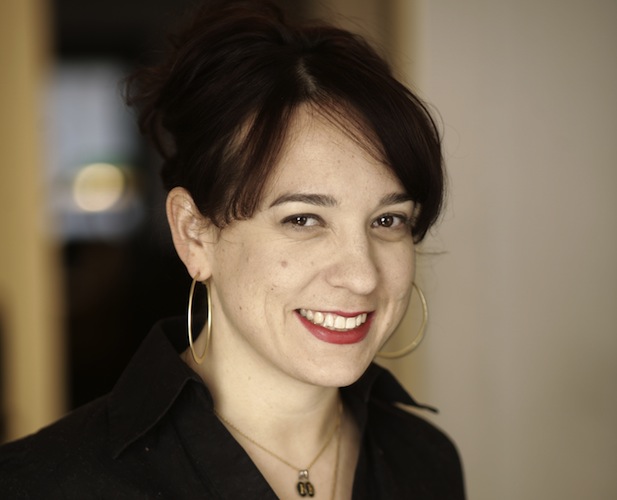 In September of this year Molly Neuman replaced Jim Mahoney as Vice President of A2IM (American Association of Independent Music). She was originally a founding board member of A2IM, becoming involved with the association when it was first starting up in 2005.
Neuman has been very involved in a wide variety of roles in the industry, allowing her to truly understand the needs of independent labels and artists.
In the 90s, Neuman was one of the driving forces behind the riot grrrl movement. She created key zines and was a member of numerous bands, including Bratmobile, The Frumpies, and The PeeChees. She later went on to fill a number of roles, including managing bands like The Donnas and Ted Leo and the Pharmacists.
I was born about a decade too late to experience riot grrrl firsthand, but it had a profound impact on me when I was a teenager discovering music. The Donnas and Ted Leo and the Pharmacists were also very important to me at different points in my life. Molly Neuman's work has had a direct impact on not only me, but so many people that I know and continue to meet. I was very interested in speaking with her to find out more about the work she's done and the work she intends to do for indie labels.
Could you give a brief history of your music career?
Molly Neuman: "My very very beginning was as a band member, my dream was to play music. I started when I was at the University of Oregon. My best friend and next door neighbor in the dorms and I started our band. We also wanted to be a part of the radio station that was beginning to be formed at the University of Oregon, but it didn't end up getting off the ground while we were there. Until the station could be launched we decided to make a fanzine.
We wanted to cover women artists of all genres, interview bands, and document a part of the musical landscape that we didn't see being documented terribly well. From that point we aligned ourselves with other bands and women who were making fanzines, and that basically became the riot grrrl scene.
That was in the early '90s and we started touring and putting out records. We were all going to college through most of that time, so we were doing a lot of things in school breaks.
+How Do We Fix the Industry's Gender Imbalance? Female Producers Weigh-In
When we graduated I moved to the Bay Area and began working at Lookout. And Lookout was already in place, Green Day and Operation Ivy had already been signed. I had nothing to do with those things. I was part of the label making a transition post-Green Day to different staff, offices, trying to mature a little bit.
People sold a lot of records then, it was a different climate in the music business entirely. I ended up working really closely with a lot of the artists we signed. From there I started doing management for The Donnas and Ted Leo and the Pharmacists.  I wore a lot of different hats for a number of years. I still worked at the label and had done all the different jobs you do at an independent label, from radio promotion to publicity to A&R.
Then I moved to New York and was offered a job at eMusic, so I started working there in 2006. I had never been on the retail side of things before. That was a really helpful, new perspective to have. It was early days in digital music, relatively speaking. Rhapsody was around, but it was the only streaming service at that point. It was a good time, and we were focused on independents for the most part. Then that changed and we started working with the majors for a number of years. Then in 2013 I went to Rhapsody and was there for a year and change. I learned a lot, I was doing a lot of publishing work and international licensing.
Then A2IM had an opening which I couldn't help but apply for. I had been on A2IM's original board when it was founded, ten years ago next year."
How did you become a founding board member of A2IM?
"When A2IM was being formed there was an original meeting of all the independent labels that were in New York. It was organized mostly by Lesley Bleakley at the Beggars Group and Tom Silverman. It was an open-call about starting a trade organization for independent labels. At the end of the meeting they asked if anyone wanted to be part of the search committee to look for a president. I was new to New York and had extra time and was looking to be a part of the independent label community, so I raised my hand. I became part of the search committee, and that committee became the first board."
+Anna Lunoe Walks Us Through Her Prolific Dance Music Career…
Now that you're Vice President, what are your goals for your time in this position?
"I feel like A2IM is in such a great place in terms of how connected they are and how many connections they make for the independent community. My main goal for the first few months has been to get up to speed on everything that we've been doing and make sure that there are no holes. There's constantly member-facing meetings and opportunities. 2015 is our 10 year anniversary, so we're going to have a lot of events around that celebration. There's Indie Week, the Libera Awards, we always have a presence at MIDEM. We always try to make our community aware of our peers and colleagues that are nominated for Grammys so everyone is aware of independent presence. Hopefully that will turn into visibility at the Grammy Awards. There's a lot of ongoing projects.
Moving forward, I'm hoping to build on some of the member services that we do.
One project I'm trying to design will be a mentorship program to connect some of our smaller labels to our larger labels who have different expertise, and have a bit more of a connection and an opportunity for people to learn from each other.
The larger labels can probably learn from some of the smaller ones as well.
There's a lot to do and a lot going on, I just don't want to mess it up!"
How do your early days of being in bands and organizing influence the work you do for independents?
"I was always part of a community. I came from a pretty small punk rock community in Olympia, Washington. So the aspect and the concept of community has always been really important to me. When I was working at my label I'd always look to my peers for advice. For example, when I was at Lookout in the early days I would call my best friend at the time who ran Kill Rock Stars and say "what are you doing about this?" or "how are you handling this kind of marketing?". It was never in an antitrust jeopardy way, it was really about information sharing and trying to make that connection and feeling like we were on the right path.
I think A2IM has given labels that framework in such a significant and hugely valuable way. I believe that our membership, the feedback that I get is they feel like they're part of a community. To build on that is going to be my mission and my role here."
Do you think there were any similar resources prior to A2IM's founding, or was it more of different labels communicating with each other?
"There was nothing formal, it was all ad hoc. If you had friends at other labels you would get some information. But it was also easy to feel like you couldn't. Like, you saw someone doing something you admired and you just didn't feel like it was attainable. "Oh, look at what Epitaph is doing at retail marketing. Gosh, I wonder if we could ever do something along those lines." You really didn't know who you could call for advice. We ended up having friends at other labels, and you build on those relationships.
I think what A2IM does so well is facilitate those connections between our label members, and then we have an associate membership program for digital services, attorneys, and publicity companies. To help facilitate that communication is hugely important."
Nina Ulloa covers breaking news, tech, and more for Digital Music News. In her spare time she heads music blog West Coast Fix. Follow her on Twitter: @nine_u