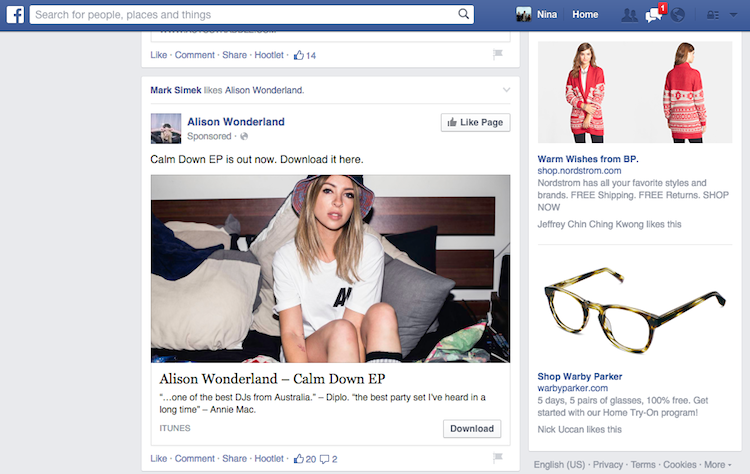 Despite complaints about page reach, Facebook is one of the best online promotional tools for brands (including labels and artists).  Many of these brands have paid for ads over the years to increase their fan base.Now, they may have to pay more: effective 2015, Facebook will be reducing the amount of "overly promotional" posts from Pages in newsfeeds.  Posts that aren't paid ads will become less visible if they meet the following criteria:
"Posts that solely push people to buy a product or install an app
Posts that push people to enter promotions and sweepstakes with no real context
Posts that reuse the exact same content from ads"
Basically, if you're going to advertise anything, Facebook wants you to pay for it.
Facebook says they're doing this because surveyed users say many 'organic' posts in their feed are too promotional.  Here's a thought: unlike a page if you don't want to read about their products.
Another relevant policy went into effect on November 5th. Pages can no longer offer incentives in exchange for Page or post likes.
Nina Ulloa covers breaking news, tech, and more. Follow her on Twitter: @nine_u