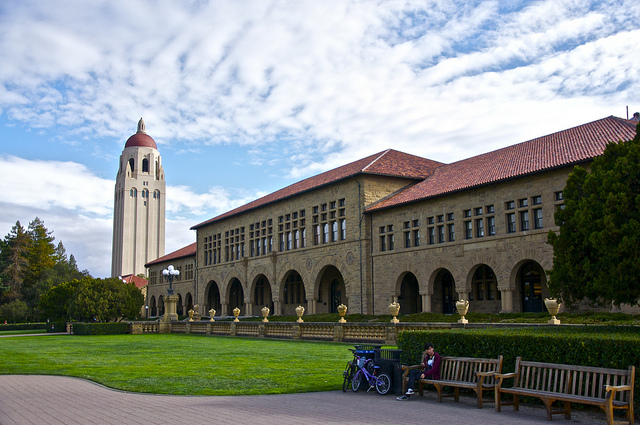 Take one look at music business headlines, it's pretty obvious that we desperately need a new generation of innovative leaders. Warner Music Group and Stanford University are trying to find those leaders.
The two groups have launched a program for Stanford undergrad students from a range of disciplines.
They are accepting applications from students who are studying music, computer science, product design, economics, and electrical engineering. Warner has committed to the program for an initial five year period.
Every year a group of juniors will be selected to take Changing World of Popular Music, a course developed by Stanford and WMG. This course will feature guest artists and executives.The students will then work on a paid in-house project at WMG during the summer. Following this, students will work on a capstone project. Students can receive a budget of up to $2,000 for their capstone project.
Cameron Strang, CEO and Chairman of Warner Bros. Records and Warner/Chappell Music, said:
"WMG is proud to be part of such an important, forward-looking program with Stanford, whose students change the world, and we are committed to using our resources and expertise to create the highest levels of engagement and opportunities for the students. Today's digital natives are defining the new era of music, and these students will lead it."
Prospective juniors must apply before January 30th.
Earlier this year Stanford and WMG collaborated on Creativity: Music to My Ears, a free open online course. The course was taught by a Stanford engineering professor and featured contributions from WMG executives and artists.
Nina Ulloa covers breaking news, tech, and more. Follow her on Twitter: @nine_u
Image by Luis Jou García, licensed under Creative Commons Attribution-ShareAlike 2.0 Generic (CC BY-SA 2.0).