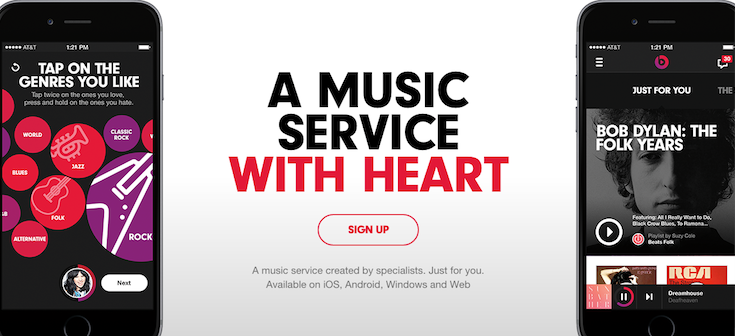 All signs have been pointing to a dramatic shift for Beats Music now that they're owned by Apple. iTunes, iTunes Radio, and Beats Music are currently operating side by side under the eye of Ian Rogers.
Previous reports suggested that the Beats Music brand would be changed or axed, perhaps through an iTunes merger. Now we have a glimpse at what could be in store.
The Financial Times reports that Beats Music will be integrated right into iOS.
The service would still require a paid subscription, but it would be pushed out to devices in a software update. Financial Times sources say this could happen as early as March of next year. Beats Music will likely be rebranded as iTunes.Apple declined comment, but they're reportedly trying to lower the price of streaming services to $5 a month.
Earlier this year Apple integrated Shazam into Siri in iOS 8.
Nina Ulloa covers breaking news, tech, and more. Follow her on Twitter: @nine_u