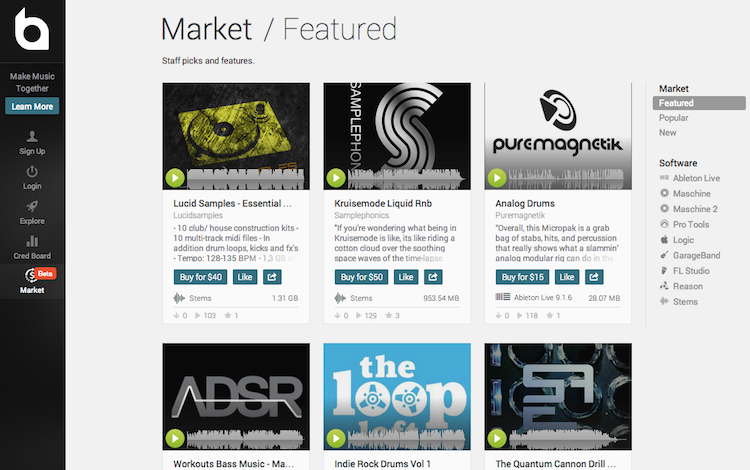 Blend has launched Blend Market, a new portal where creators can sell stems and digital audio projects to other users.
The storefront is currently in beta. Any user can sign up to sell on the platform.
Blend Market has also partnered to sell audio content from The Loop Loft, Plug In Boutique, ADSR, Prime Loops, and other sources. Blend takes a 30 percent cut of all sales.
The original Blend platform allows musicians to collaborate and share project files. The site is used by Moby, Erasure, and many others.
Nina Ulloa covers breaking news, tech, and more. Follow her on Twitter: @nine_u