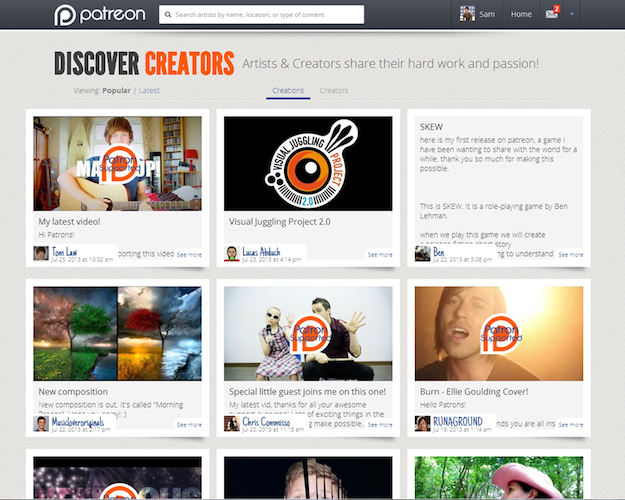 As you probably know, Patreon is a platform that allows fans to become patrons of their favorite creators. The platform was founded in May 2013 by Samuel Yam and Jack Conte of Pomplamoose.
In a newsletter, Patreon announced that fans used the platform to contribute $10 million dollars in 2014. In 2013, fans contributed $259,000 (in the eight months that the platform was running).
Patreon takes five percent of contributions and creators cover credit card transaction fees, which run at about four percent. Essentially, creators get around 91 percent of all contributed money. This means that creators received about $9.1 million in 2014.
In the newsletter, Patreon said that in 2015 they will be working on new page designs, payment settings, analytics, a mobile app, and more.
Nina Ulloa covers breaking news, tech, and more. Follow her on Twitter: @nine_u