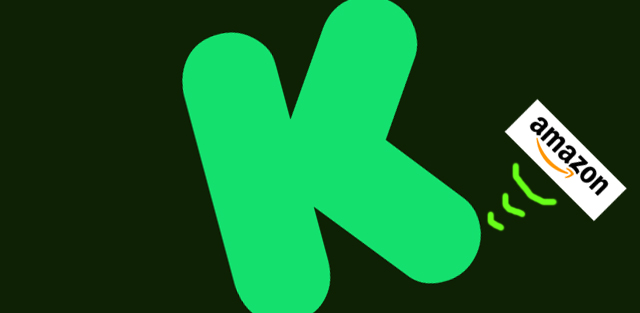 To say it was a headache to get a Kickstarter project up and running is an understatement. And it wasn't Kickstarter's fault completely. The Kickstarter interface is nice and sleek and quite intuitive. The problem was with Amazon. A source tells Digital Music News that her company was denied setting up an Amazon Business account (to run their Kickstarter campaign) because of minor application inconsistencies (Blvd vs. Boulevard) that didn't match government tax records. The company rep I spoke with mentioned that it took her about two weeks to appeal with Amazon and although their customer service was friendly, they couldn't explain over the phone what the issues were (fraud protection). The source mentioned she spoke with about 5 different Amazon reps over the course of the two weeks and in the end had to send in official tax documents from the IRS and "an official letter mailed to you at your physical location in the US (bank statement, utility bill)." Not a PO Box (which is her company's official mailing address).
This company, and everyone else about to launch a Kickstarter campaign, will be relieved to hear that you no longer have to work through Amazon. Kickstarter announced today that they will be transitioning from Amazon Payments to Stripe to "seamlessly collect and process payments for all projects on Kickstarter."
Kickstarter states that setting up payments through Stripe will take a few minutes whereas Amazon could take a few days (or weeks). Here's how it will look for creators:
"Late last year Amazon decided to discontinue the payments product that we have used. We took the opportunity to consider the best possible partner to process payments for creators and backers moving forward." – Kickstarter
Stripe works with other large clients like Facebook, Twitter, Lyft, TaskRabbit, and fellow crowd-funding platform, Patreon.
Kickstater explains that the current fees won't change. If a project is successfully funded, Kickstarter will keep 5% of the total funds raised and Stripe will apply credit card processing fees between 3-5% (Amazon's current rate).
Finally, for backers, this new payment system streamlines the process. No longer will backers be redirected to Amazon and have to login (or signup) to back a project. They can simply enter payment information within Kickstater. For those who have backed projects in the past and like using Amazon payments, well then I guess you'll have about two minutes of extra work when backing future projects.
Kickstater has already started moving projects over to Stripe and will be fully transitioned "by next week."
So far over $1.2 billion has been successfully pledged to nearly 77,000 projects on Kickstarter. $121 million has been successfully pledged to 18,500 music projects.
Of Kickstarter's 15 categories, Music has the 3rd highest success rate at 53.58%. Theater is 2nd at 62.35% and Dance has the highest success rate amongst all Kickstarter projects with a success rate of 67.08%. Technology projects have the lowest success rate (24.15%).