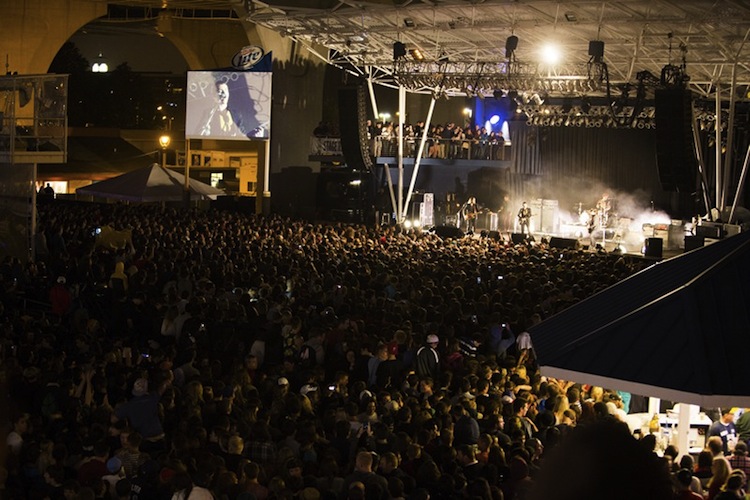 Summerfest says they are "the world's largest music festival", a statement backed up by Guinness World Records. In 2015 the festival will take place from June 24 – 28 and June 30 – July 5. Summerfest is held in Milwaukee on the shores of Lake Michigan.
ReverbNation and Summerfest have partnered to select 30 bands / artists to play the festival. The submission process is free.
Artists that are selected will play a 45-60 minute set in front of as many as 7,000 – 10,000 people. Selected artists will be compensated.
In 2014 850,000 people attended Summerfest to see over 1,000 performances. New Order, Arctic Monkeys, Rise Against, and many other artists headlined last year.
Nina Ulloa covers breaking news, tech, and more. Follow her on Twitter: @nine_u