Whole Foods may be the latest retailer to stop selling CDs, a move that would follow a similar announcement by Starbucks.   According to one source inside the high-end supermarket, Whole Foods is now 'seriously considering' dropping CD sales from 'most of its stores' within months.
At many Whole Foods stores, CDs are positioned along check-out aisles, with a selection of handpicked titles.  "It's more a question of interest," the source relayed.
"Just less people wanting to purchase a CD rather than some other format."
Other impulse opportunities are probably more lucrative, according to one supplier to Whole Foods.  For example, the Whole Foods in SoMa in San Francisco (pictured) doesn't even sell CDs, despite a large, last-minute selection for waiting buyers.  While in queue, customers can grab almost anything, including gum, energy bars, organic dog treats, and two full sections of magazines.  "They just do better, people buy them," the source relayed.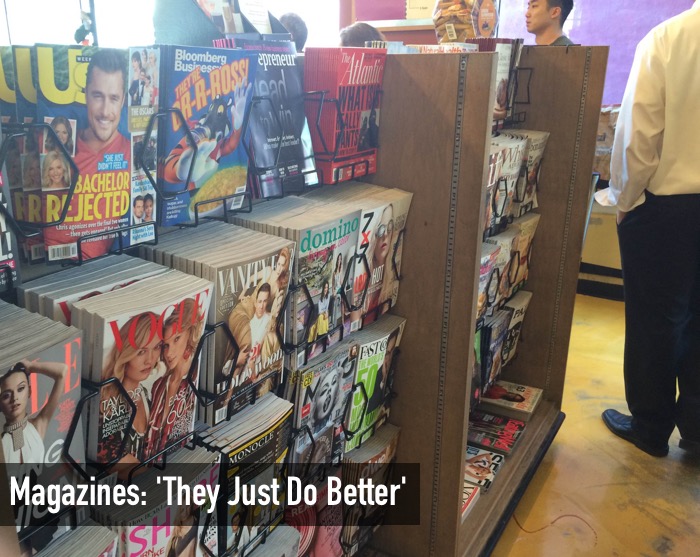 The impact of the move could be more psychological than anything else.  Late last month, Starbucks decided to stop selling CDs as well, the end of a long, multi-year attempt to not only sell CDs, but promote artists as well.  Now, it's back to lattes and pumpkin scones.
Other retailers are hanging on… for now.  Just recently, Target dampened rumors that it would be dropping CDs, though Walmart has one foot out the door.