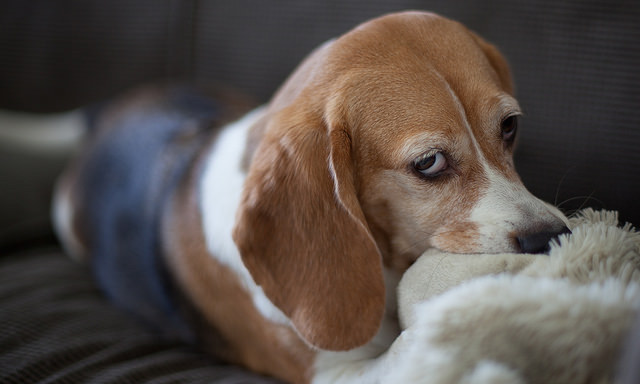 Earlier this month, indie labels Sonic Cathedral and Howling Owl announced that they'd be releasing a single on Record Store Day, but they wouldn't be making it available through the institution that is Record Store Day.  Instead, the labels are going to release one copy, every day, for a year.
Sonic Cathedral and Howling Owl praised RSD's beginnings, but said that it has become part of the "music industry circus" that's been taken over by major labels.  This is hardly a new idea.  In 2014, The Numero Group, Modern Love, and others criticized what RSD has become.
But RSD doesn't want to hear your criticism, their goal is to help record stores not indie labels.  They released this statement through The Vinyl Factory:

Music arouses passions. The music business arouses passions. And when you're dealing with something as emotive as music, that's how it should be. But it does mean that almost any initiative you take in the music business, however benign, will find its detractors.
That's the situation Record Store Day finds itself in this week as UK indie labels Howling Owl and Sonic Cathedral accuse us of "betraying" its purpose. Set aside for the moment the fact that the two labels conveniently raise this to coincide with the release of a single (publicity stunt anyone?), what is really objectionable is the way they have misrepresented one of the most beneficial new music promotions of the past two decades.
Record Store Day has beyond doubt been the most important catalyst in the recent revival and growth in number of independent record shops. Along the way it has also driven the vinyl revival. And engaged a whole new generation of fans in music buying.
To make it clear, the purpose of Record Store Day is not to promote independent labels. It is to promote independent record shops (the clue is in the name).
Of course, because indie record shops disproportionately support independent labels, indie labels are among the biggest winners from RSD. While media coverage inevitably focuses on superstar acts often signed to major labels, in fact three out of four RSD releases are on indie labels. That's hardly a "betrayal" of indies.
The number of releases from the majors has remained relatively static in recent years, so the increase in the number of titles – another criticism is that there are too many – has mainly been driven by indie labels. We don't blame indie labels – the whole point is to sell records – but we have asked all labels to think harder about quality and this year the number of releases is in fact down by around 10% compared to 2014.
Yes, we do suggest a minimum of 500 copies– though we do make exceptions – but with over 220 stores participating and huge public demand, we don't think a little over two copies per store is too onerous. Remember too that smaller runs can increase costs, which does not serve fans. The flipside of limited editions of course is the eBay problem. The greater the excess of demand over supply, the more likely it is that someone will really betray the spirit of the day and try and make a quick buck.
I could go on. The fact is that everyone involved in Record Store Day is passionate about it. We know it's not perfect and we know we need more pressing plants. But it's a hell of a lot better than a world without Record Store Day.
Give us a break.
Nina Ulloa covers breaking news, tech, and more: @nine_u
Photo by Joe Schulz on Flickr used with the Creative Commons License