Facebook recently beefed up their video features, a plus for artists.  Facebook videos get around 3 billion views a day, but it used to be difficult to share those videos on other platforms.  Now, artists can easily embed Facebook videos on other platforms, and there are better analytics as well.
Artists have been pretty upset that they can't reach all of their fans through Facebook without paying for advertised posts.  What if you want your fans to know about an upcoming tour?
Now, your fans can subscribe to events located near them.
The photo above shows where the new "Subscribe" feature is located.  I clicked it, and now I'll receive a notification every time Marina and the Diamonds plays in my area.
There's also a new "Subscribed Events" area that aggregates upcoming events from subscriptions: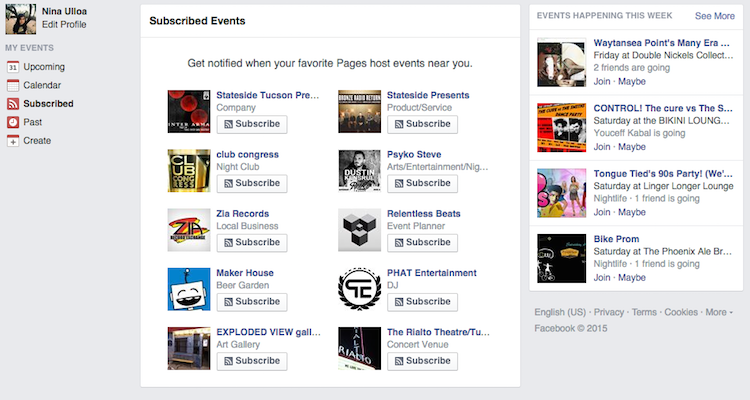 Easy!
Nina Ulloa covers breaking news, tech, and more: @nine_u