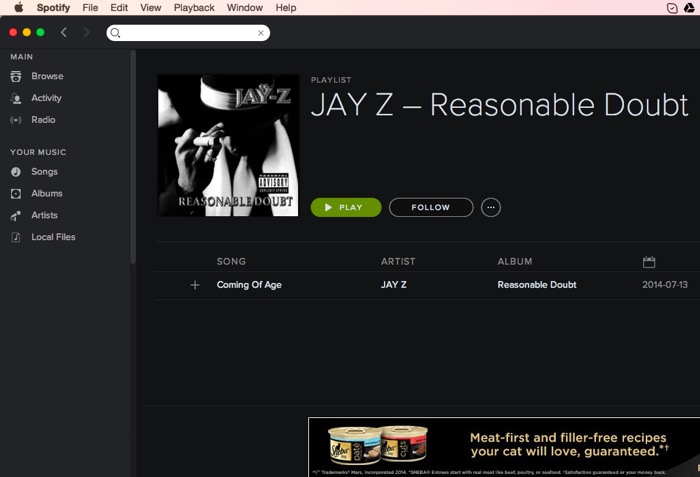 As of this morning, Jay Z's classic debut album, Reasonable Doubt, has been pulled from Spotify.  This appears to be a US-based removal, though other Spotify territories may soon follow.
Other Jay Z albums are also expected to follow, possibly later this week.
Of course, Reasonable Doubt is available on TIDAL, Jay Z's recently-purchased and relaunched music subscription service.  But other services, including Beats Music (owned by Apple), still have the Reasonable Doubt album.
And, for that matter, so does YouTube.