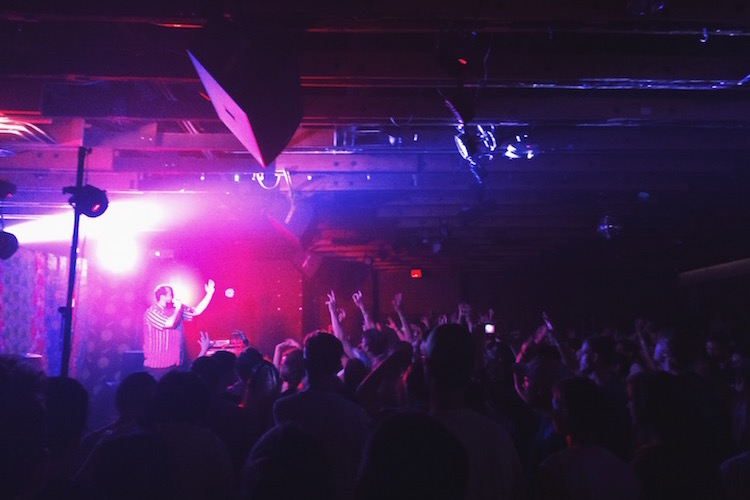 Last week I saw Dan Deacon at the onrescent Ballroom in Phoenix. I was really looking forward to the show. I saw him play the same venue in 2012, and it was the most engaged audience I have ever seen at a concert.
Dan Deacon released an app for his 2012 tour. Fans installed the app on their iPhones and Android phones, and then at the show everyone's phones flashed colors in unison. Fans are going to pull out their phones during concerts no matter what, and Deacon flipped that on its head by making it part of his live show.
+J. Viewz Is Creating an Interactive Album That Is Viewable in Real Time
Here's the trailer for the app:
Dan Deacon didn't have an app for this tour, but his show was still extremely engaging.
His music is high energy and he builds off that by giving instructions to the audience.
He told the crowd to split in half, and appointed a leader for each half. The leaders performed an interpretive dance to accompany the live music, and each half of the room copied their leader's movements. The leaders then picked replacements from the crowd. It sounds kind of corny, but the entire crowd went along with it and it was a really fun experience.
In this photo the entire crowd is crouched down on the floor wiggling their fingers in unison:
I highly recommend Deacon's live show. Even if his style of music doesn't appeal to you, you're bound to get ideas on how to make your own performances more engaging.
Nina Ulloa covers breaking news, tech, and more: @nine_u