ro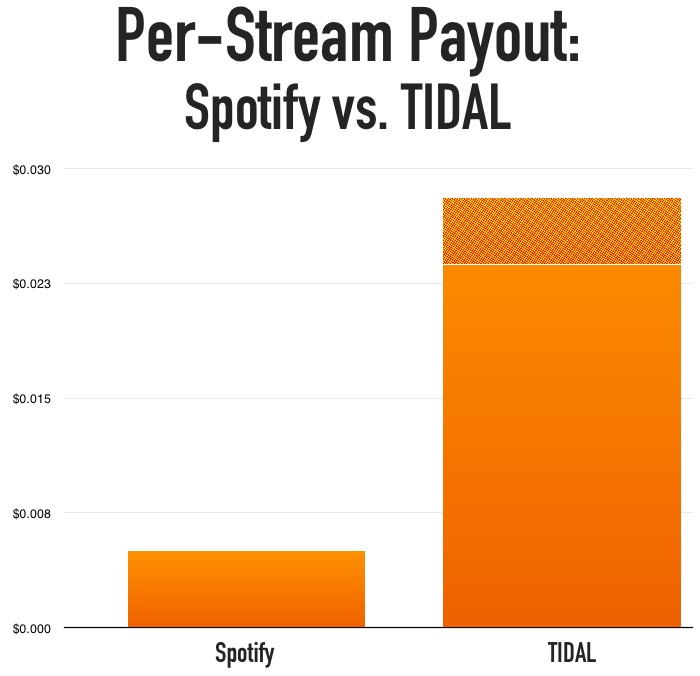 Last week, Digital Music News published a real royalty statement from a really reliable source showing TIDAL's per-stream royalty payouts, which averaged $0.0144 (or, 1.44 cents) per stream for an independent label.
Now, TIDAL says that statement isn't correct, and they are actually paying double that amount.  "This is not one of TIDAL's royalty statements," the company told Digital Music News in an official statement this morning.
"For the same period (March 2015) as this purported 'leaked' statement, TIDAL paid an average royalty per stream of $0.024-0.028, or double the royalty shown in the statement."
TIDAL is definitely correct on one point: technically, this isn't a statement mailed from them, because they don't mail statements directly to smaller labels and artists.  Rather, the statement was issued by a digital distributor servicing the independent label in question, which is norm for the industry.
In that same statement, Spotify's per-stream royalty averaged $0.0048, or 0.48 cents per stream.  That fits industry numbers of approximately half-a-penny per stream, though Spotify itself has claimed a higher 0.7 cents per stream (which has never been verified as accurate).
Image above by Digital Music News, you can use however you want under Creative Commons Attribution.  Please don't just steal it like Zach Frydenlund of Complex.