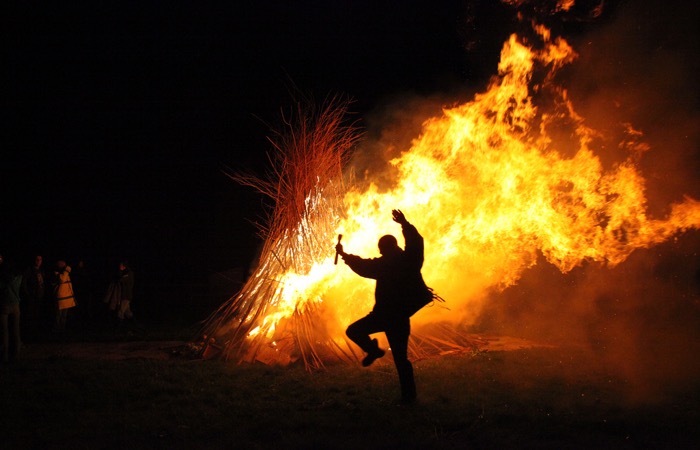 How are the major labels innovating into the future?
By rewarding the executives who are fucking things up the most.
According to the latest tax filings, Universal Music Group, Sony Music Entertainment, and Warner Music Group are paying the head of the RIAA Cary Sherman an annual take-home of $1.63 million, despite drastic chops in label dues, massive layoffs at the organization, a serious defeats on Capitol Hill.
Other top RIAA execs, including Executive Vice President Steven Marks and Senior Executive Vice President Mitch Glazier, are both making well past $700,000 annually.  Even the head of PR, Jonathan Lamy, makes close to $400,000.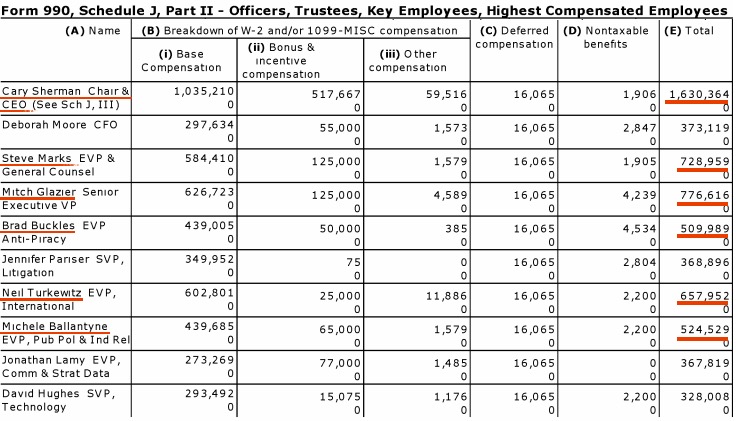 The most amazing part is that over the past few years, the RIAA has slashed its headcount by over 50%, from nearly 120 employees down to 55.  At present, the trifecta of Sherman, Marks, and Glazier account for more than 25% of total payroll.
Innovate, or die… with a big salary!