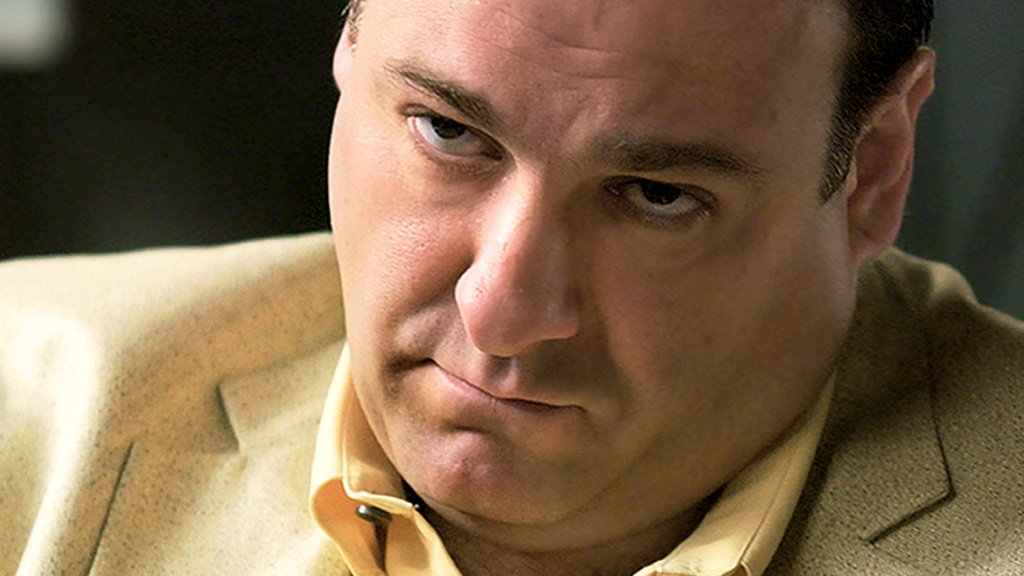 Yesterday, we pointed to concerted efforts by Spotify to censor major publications from reporting on its contract with Sony Music Entertainment.  That includes Billboard, the Wall Street Journal, and the New York Times, all of whom frequently cover Spotify but offered virtually zero coverage on one of the most important leaks of the year (and, a document that explicitly details why artists are receiving so little from Spotify).
Now, Spotify is taking its muzzling initiative a step further.
Spotify, along with Sony Music, have now forced the Verge to remove the contract from its original story.  The Verge cited 'a copyright claim' as the reason.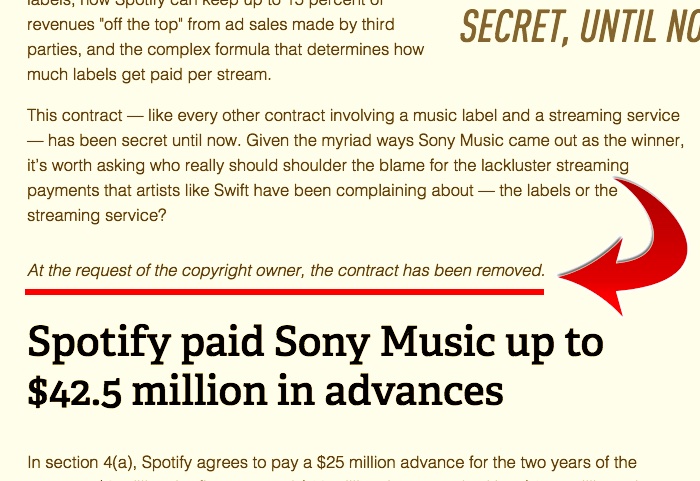 (The 'new' Verge article)
The story, by Verge journalist Micah Singleton, still contains a comprehensive summary of the contract, though that summary may also be ripped down.
So where's the contract?  Sadly, we didn't retain a copy in time, but we're looking around.  If you have a copy, please send it to [email protected] immediately.  It goes without saying, but your identity will absolutely remain confidential.
More as it develops.  Written while listening to Huxley on Songza.