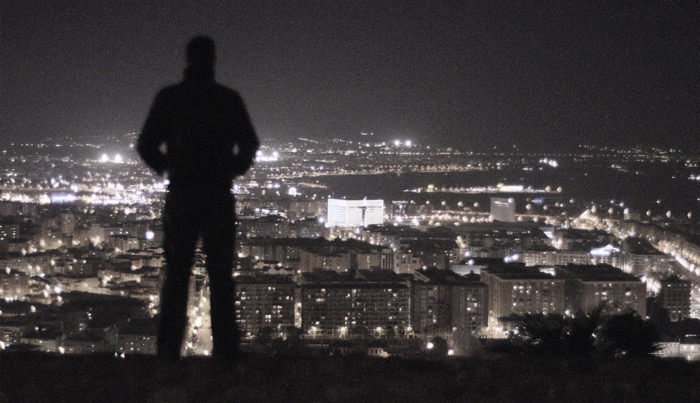 The following is a letter delivered to Digital Music News from an individual claiming to be an ex-Grooveshark employee.  It has not been edited.
______________________________________________________
Hey paul —
I'm one of the guys who went down in flames at grooveshark.  You probably know my name and I'm in the legal papers but I'm not gonna provide anything more than that.  So I'm gonna keep this pretty brief but wouldn't waste my time writing this if I didn't think you'd publish it for all the entire industry to see.  And that's going out to you UMG.
After you read this you're gonna see just how pathetic and arbitrary this whole thing was and why I'm doing what I'm doing.  I really just had to laugh when you called out the RIAA for not being able to shut gs down.  Yeah that old fart making $1.6 mil has no fucking idea what he's up against — which exaplains why we're still live right now.  See the RIAA is busy suing grooveshark.io while I've already got grooveshark.li live for 10 days.  So when they get to that I already have the next one ready to go — see how this works?   Always one step ahead, because when you shut down li I aleady have 12 more in my back pocket.  And that's just the layer you can see.
"artists never see any of that — EVER."
So you're probably asking why I'm doing this for no money, just the fame hah.  Well it's simple really — you see gs really could have been a big allie to the entire industry and artists but about 3 guys decided that we should be killed while Spotify and rdio and Youtube lived.  We had Beluga which was one of the best and innovative tools for artists that they could access independently, or through a label, not to mention Youtube was paying a fraction of us and offering no analytics and sometimes NOTHING.  Same thing with Pandora, Spotify and pretty much everyone else who claims that they are helping artists (hint they're not).  See half your readers vilify gs but really it's a smear campaign.  And somehow Youtube and Spotify doesn't get touched but we look like criminals.  
"…the labels ONLY care about getting $1.6 million salaries…"
We're the bad guys, but WHY  ?? — well that's simple: the labels ONLY care about getting $1.6 million salaries and screwing everyone else who gets in the way of that.  And now that you got that Sony contract you can no one gets paid except for a few guys at the top.  They even fired the lawyer at UMG in the middle of our case because he wanted more money — so less for them, see?  But really they decided that gs was the bad guy because we didn't want to pay the $20 million to line their pockets.  And they didn't think we could do an I.P.O.  So we were USELESS to them even though we were helping 1000s of artists every day.  And trust me it's money THEY keep artists never see any of that — EVER.  
They killed gs for that reason and that reason alone. Even though we were the audio equivalent of Youtube and one of the biggest sites on the planet for music — and giving something back to artists with Chevy, Mercedes, Netflix, not to mention artists working with us.   You see it's all who wants to play ball with Doug Morris and Lucian Grainge, and if you won't pay $20 mil you're on the shit list — even though we had tons of indie local artists that had nothing to do with any of that but now get NO benefit whatsoever now.  We wanted to help out but only if it was actually helping someone not just 3 guys at the top.  
"So you happy now music industry?"
It's sad, but they didn't just pull the plug on gs they also pulled the plug on beluga.  Not to mention all the analytics and petabytes of data.  Which includes playlists from 100,000s of users from all over the world.  All flushed down the toilet.  And trust me the major labels didn't even want to see that in the end.  cuz it's not about that for them.
So I hope you have a better understanding of how corrupt and FIFA this whole music industry is.  They shut down a perfectly good site for some bullshit that Sam did 7 years ago when he was 22 and now regrests.  And the whole time making us look like criminals.  So because we don't have goldman paying $20 million to line the pockets?   They just dug up some dirty emails and shut it down after running us dry.  So you happy now music industry?  You just fucked yourselves over and made a problem that will be 10 times as bad that you can NEVER control.  And artists LOSE again.
and just so I can be 100% clear: GROOVESHARK WILL NEVER DIE!  I'm gonna make sure of that
oh by the way don't even try to trace back where this came from you're wasting your time.
Sincerely yours
gs_forever
(somewhere in Europe)