Update, 6/15: Apple has now responded by saying they actually pay a much higher royalty rate.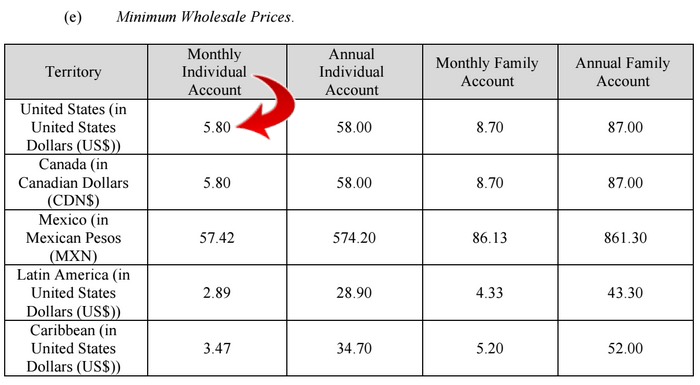 Spotify has signed its share of dirty contracts, but they also pay 70% of subscription revenue back to rights owners, including indie labels and artists.  "We pay out nearly 70% of our total revenue to rights holders," the company flatly stated this year.  "We retain approximately 30%."***
***Update: this 70% figure has been thoroughly challenged by both commenters and numerous industry executives; Spotify appears to be paying the same (or worse) than Apple on streaming.
Sheriff Apple has something different in mind.  According to contract details just leaked this morning to Digital Music News, Apple will be paying a sharp discount of 58% on subscription revenues earned on Apple Music, including individual ($9.99/mo) and family ($14.99/mo) accounts.
The contract also stipulates that on free trial and comp accounts, rights owners will receive 0%.
Apple Music, announced on Monday, officially launches on June 30th for iOS devices like iPhone, iPad, and Mac.  Android is next, and Apple anticipates attracting 100 million paying subscribers.
This doesn't include major labels (and associated publishers), who signed their own, first-run deals ahead of the announcement of 'Apple Music' on Monday.
And here's the broader royalty section, for your reading enjoyment.