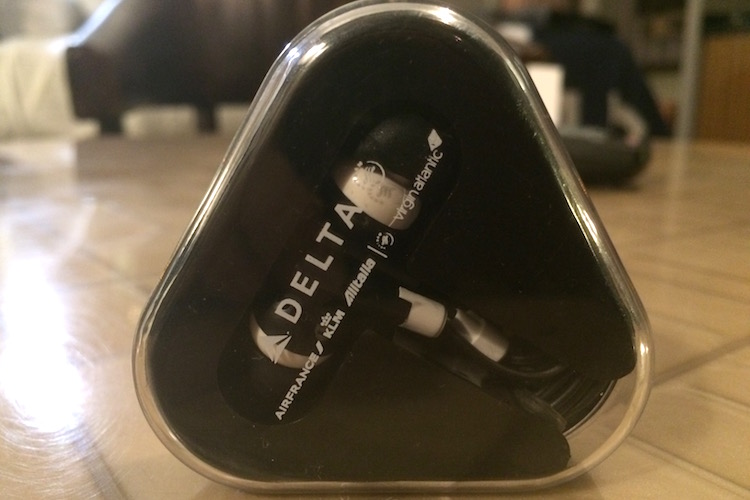 Startups are huge right now, especially music startups. Everyone knows this, including Delta.
Last year Delta started Innovation Class, a mentoring program that took place on Delta flights.
Delta sponsored this week's EDMbiz conference and had a booth at the expo. They talked about a new program that gives flight deals to startups. It seems like Delta is on to something.
One oversight was Delta's branded headphones in the EDMbiz gift bags. The idea sounds good on paper: "These people like music, let's give them headphones."  Well sorry Delta, these people like headphones that don't suck.
I decided to try out the headphones anyway. Except they had two left sides…
I tried them out for a minute, but they were too painful.
I took them out and threw them away.
Nina Ulloa covers breaking news, tech, and more: @nine_u