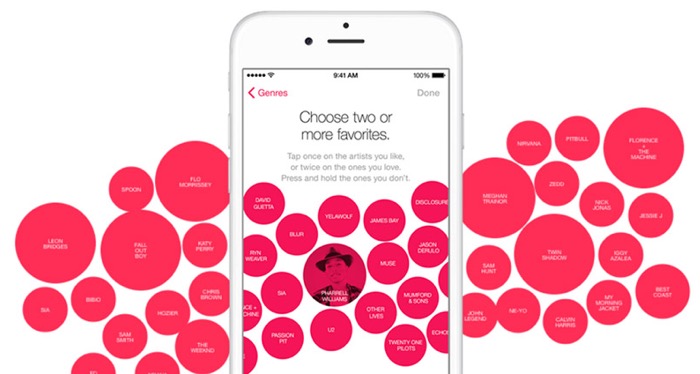 After a month on the job, Apple Music has amassed 'low tens of millions' of trial users, and 'far fewer than a million' paying subscribers, according to a source now sharing internal data with Digital Music News.  Per the source, the sub-million figure is 'pretty generous' and 'vague' to protect confidentiality, but 'not a disappointment' for either side.  "It's early, and nobody has a reason not to use the [three month] trial," the source relayed.
"The real test comes after first-wave trials run out."
The top-level starkly contrasts with a recent report from Hits Magazine that claims that Apple has amassed 10 million paying subscribers, perhaps a plausible figure but one that assumes very aggressive uptake during a gratis, trial phase.  Actually, it's a bit unclear what Hits is talking about: the report, which heavily references Vice President of Apple iTunes Content Robert Kondrk, keeps talking about '10 million subscribers,' but suspiciously leaves the 'paying' qualifier out.  That suggests some fuzzy or fictional math, which wouldn't be surprising for the old-school, crony-driven Hits.
Aside from the obvious reasons for not paying when you don't have to, other factors could be cooling participation.  Longtime iTunes users are screaming about mangled translations of iTunes collections into the iCloud, with metadata damage that seems irreversible.  But separate reports suggest that Apple is also courting a lot of streaming newbies, including a crowd that probably isn't too picky when it comes to metadata particulars.
Beats 1, Apple's all-hours global radio channel, sounds like a unnecessary product but has received stellar reviews.  And, for a substantial group of users, it could offer a nice teaser into the broader Apple Music offering.
To be continued…
Written while listening to Mia Martina and Waka Flocka Flame.