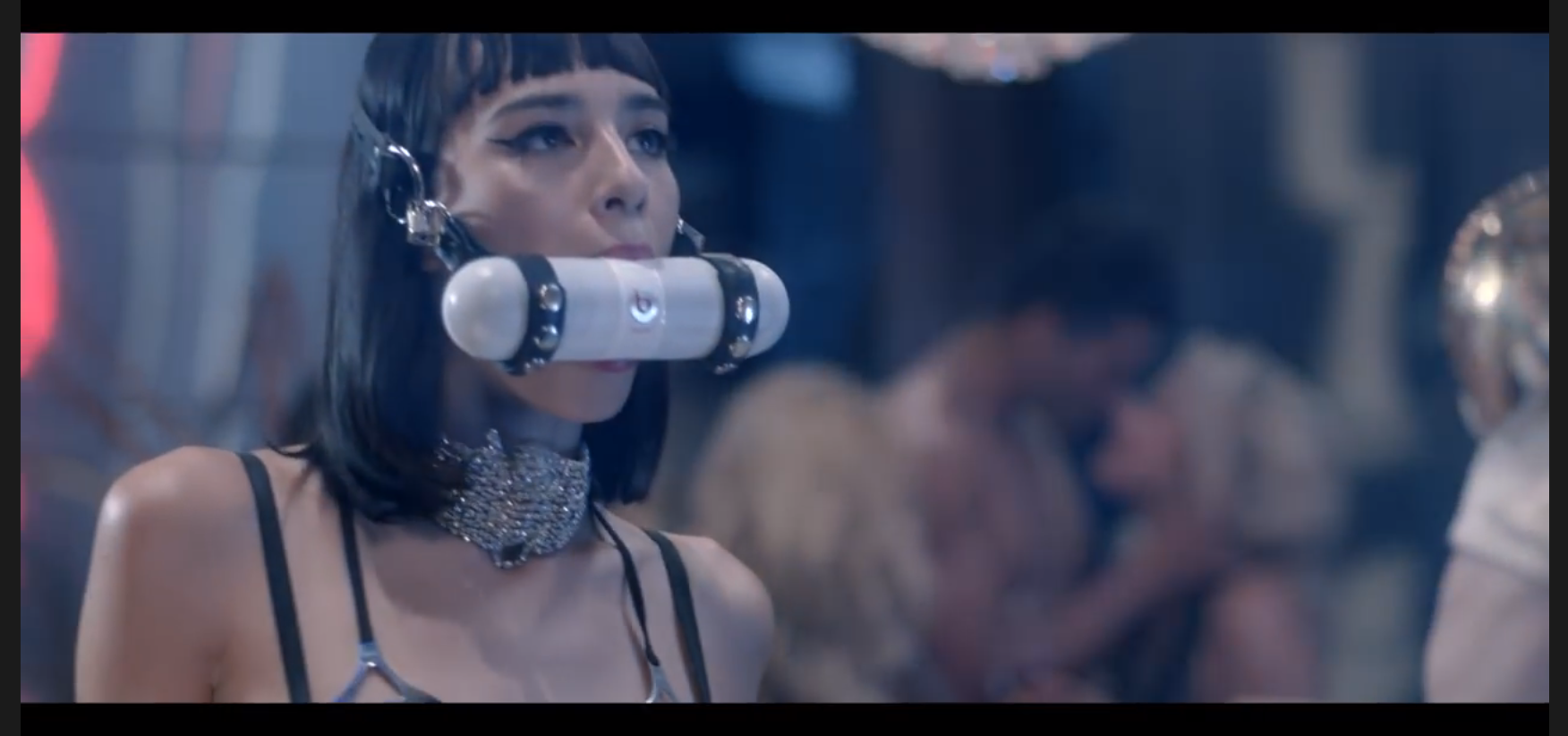 Worth A Thousand Words….
If you want to buy headphones based on who is promoting them, or because you've seen product placement for them in almost every recent music video… then it's too late for you.
You're going to over-spend on plastic-y garbage that defines 'fashion over function'.  You'll blow your hard earned cash on Beats by Dre… and that's okay.
Don't Think, Just Buy!
But the headphones I'm about to review are too good for you.
I know that there are droves of people who buy brands like Beats and Bose, because their high price and marketing cause them to be perceived as a 'nice' brand. They do the most effective advertising, and consumers typically confuse high price with high quality.
The question is whether you're willing to fall into the same trap.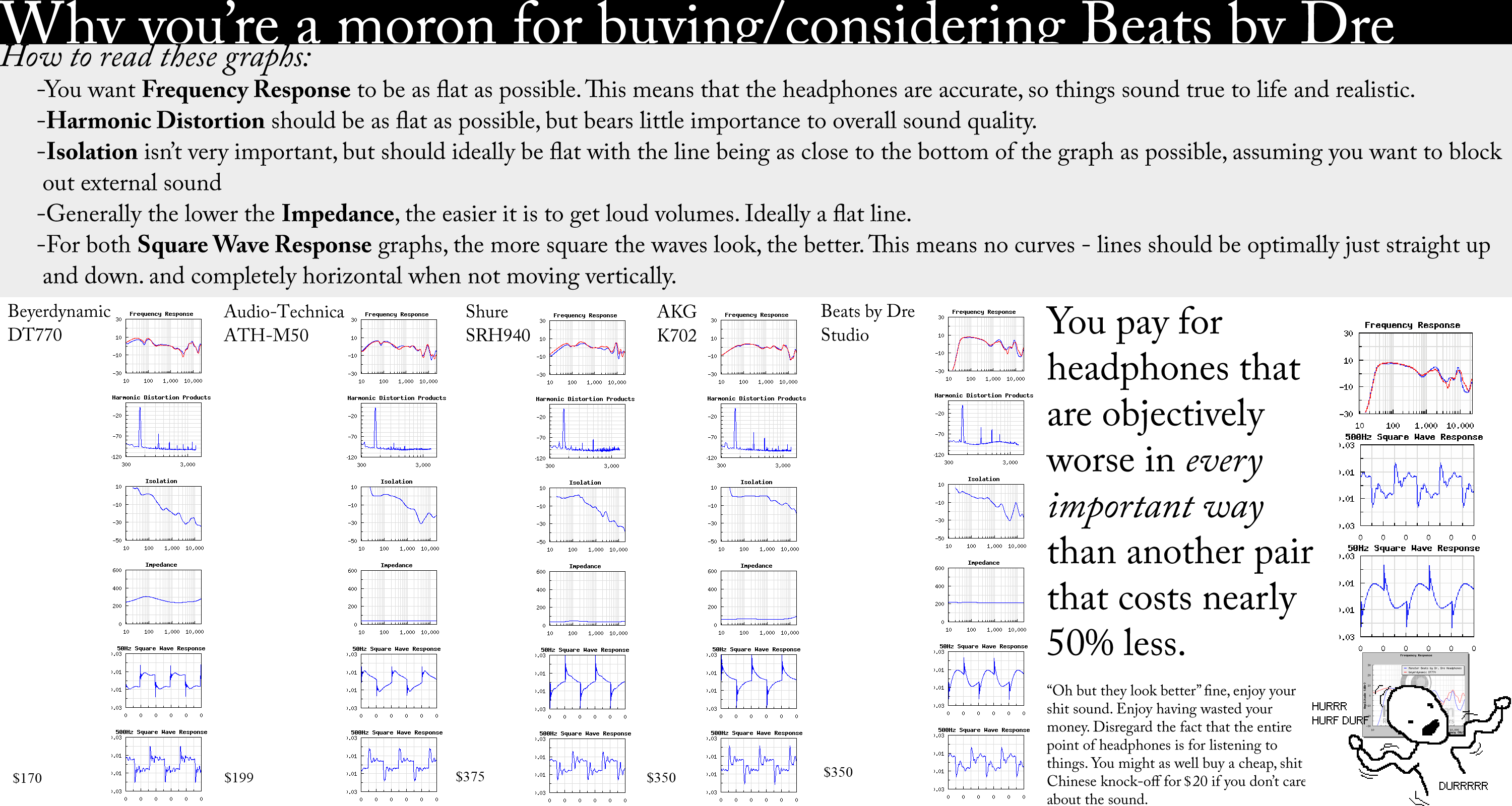 Instead of buying for fashion, try something better, like a pair of Grado headphones.  The ones I'll be reviewing today are the Grado GR8e in-ear headphones, which retail for $300.
Grado GR8e
Let's quickly compare. The Beats By Dre Pro cost a whopping $400!  As you can see from their webpage, Beats claims that these are 'the headphones used to mix in every major studio'. This is an absolute lie.  I know people at several major studios and they would not use fashion headphones for mixing.  One person who works in a major studio even told me that he bought a pair of these headphones and promptly returned them because the bass was so overpowered.  It was causing pressure on his eardrums, even at low volumes.
In contrast to that, you can get an 'on-ear' pair of Grado headphones for as little as $80 (SR-60 pictured below) and I'm willing to bet that these will surpass the quality of even the $400-600 offering from Beats by Dre (and the $300-400 'top of the line' offerings from Bose).
Grado SR-60
I'll buy you a beer if I'm wrong.
For a second opinion, I spoke with a real music professional, i.e., some who makes music for a living and has a certified ear for quality.  The earphones he owns and uses daily for listening are the Bose Q20i in-ear headphones with noise cancellation (retail price: $299.99).  We both did a quick A/B comparison using the same content on the same audio player for a fair comparison.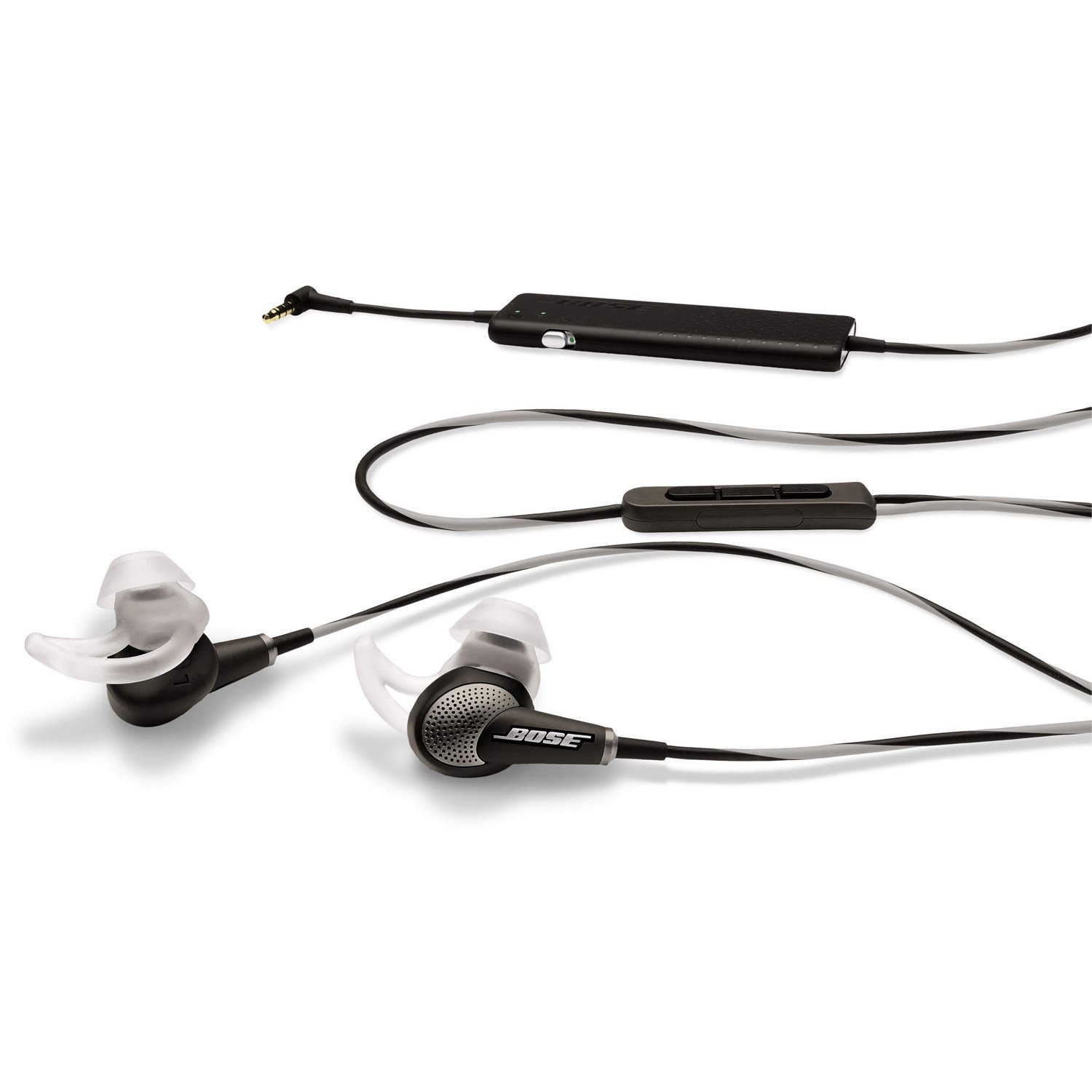 Bose Q20i
Even inside the industry, there's only partial knowledge about headphone quality.  Once my outside authority was wearing the Grados and the music was playing, he was very clearly impressed.  He told me that the quality he got from the Grados was substantial enough for him to be able to work on the music he is making outside of his studio.  He had never experienced the same feeling with any other in-ear headphones.
This simple case study is the reason that Grado should be advertising. At least getting their product distributed through electronics retailers (right now, Grado distributes through direct sales and hi-fi specialty stores).
Grados are at exactly the same price point as the Bose headphones, while offering so much more fidelity and warmth than Bose can provide.
As part of this review, I've been spending the past couple of months bathing my ears with the smooth, rich and creamy sounds of the GR8e headphones. I am loving every minute of it!  The content I have been listening to vinyl archives stored in 24bit-192Khz lossless files, high resolution music from HDTracks, some 320kbps MP3s and some .flac rips of CDs I own. Mostly I was playing them through an AudioQuest Dragonfly (v1.2) DAC/headphone amp.  My software setup is Audirvana+ on OS X and USB Audio Player Pro on Android.
The earphones come with three sizes of silicone tips, intended to fit most ears.  I had a significant amount of noise caused by the cable brushing against me while walking and found the solution was to loop the cable around my ear and basically insert the earphones upside down.  Acknowledging that this was not ideal and caused me to look a damn fool, I found a new solution.  I ordered a pair of foam tips that not only stay in place more securely, but also isolate the music better and block out more external noise.
Foam Eartips
I do have one complaint or shortcoming that I felt could be improved on the Grados.  The rubber cable felt cheap and I think would be improved by having a fabric covered cable.  Aside from this (extremely minor) issue, I genuinely enjoy every minute with these headphones.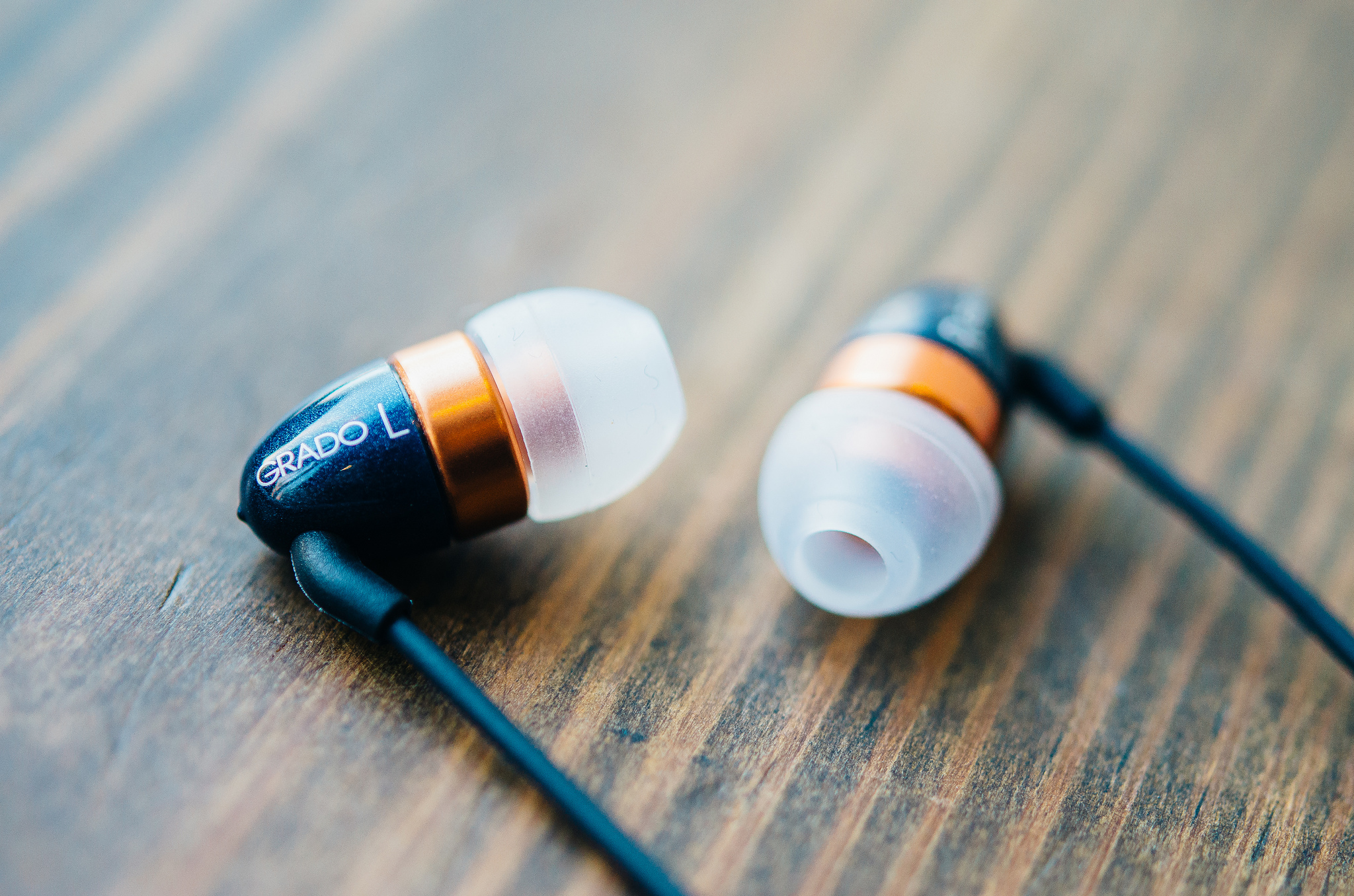 Grado GR8e
Grado president John Chen recommended that I give them ample time to break in, although 100 hours may have been a bit more than required.  But the sound definitely opened up as time went on.  Maybe that's part of the beauty of having a moving armature design instead of having three or more armatures jammed into a tiny package.
Comparing these to other IEMs I have tested, Grado easily outshines anything I have heard.  Even while attending the Newport Beach Home Audio Show and testing out IEMs with price tags well over $1,000. Still I found nothing that could compare with the realistic sounds that were pumping through my Grado pair.  They have great separation between instruments with powerful, booming and realistic bass tones.  I could deeply appreciate the higher quality of HD Tracks' re-release of the self titled Red Hot Chili Peppers, and appreciate the smoother strings with more powerful choruses in orchestral music like Philip Glass's Koyaanisqatsi soundtrack.
I challenge any other headphone makers to create the same level of quality; I'll happily review the attempts.
Here are some tech specs, for the serious listener:
Driver: Moving Armature
Connector: 3.5mm stereo mini-plug
Frequency Response: 20 -20,000 Hz
Sensitivity: 118dB/1mW
Impedance: 120 ohms
Max Input Power: 20mW
Cable: 51″/130cm
Weight: 9 grams