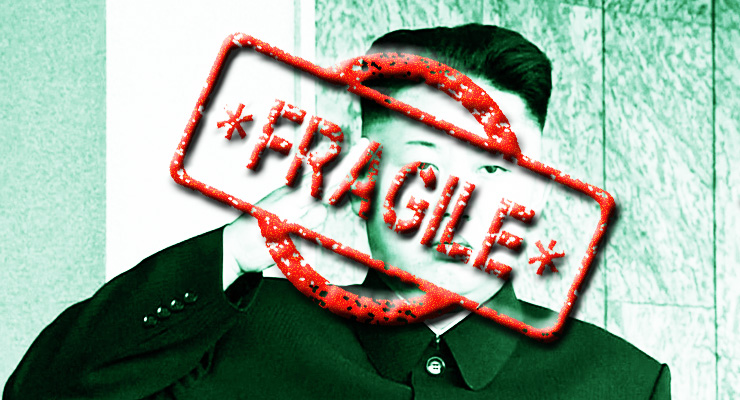 The Russian government is considering setting up an incubator for patriotic pop stars. They want to make sure the "right message" is being conveyed about their regime.
If you thought that was extreme, wait until you hear what North Korea is doing…
Daily NK reports that Kim Jong Un has intensified music censorship in the country. He is even going after North Korean songs that he deems inappropriate, including a song from a movie produced by the state.
A source said:
"The local propaganda departments are getting inminban [people's unit] heads to collect cassettes and CDs from people's homes and are combing through them. If even one song from the banned list is discovered, they incinerate the whole thing."
This is reportedly and predictably making residents very angry.

Image by 'Democracy Chronicles,' licensed under Creative Commons 2.0 Attribution Generic (CC by 2.0).