"The Logic class is kicking my butt a little bit… in a good way," – Stefan Lessard, Bassist, Dave Matthews Band
For those of you outside of America, the Dave Matthews Band (DMB) is one of the most successful touring bands of all time (I've seen over 20 shows… I'm kind of a fan). What makes them so successful is not their high ticket prices, but their demanding tour schedule. For the past 20 years, the band has toured relentlessly. Spending the majority of your life on the road doesn't give you much time for traditional education. Lessard, who joined DMB when he was just 16, never went to college. He has the real world experience, but never got the formal music training he craved. "I've always wanted to go to school. I've always wanted to learn more," Lessard explains. He signed up for a few Berklee Online classes like Theory 101 and Logic to take while on tour.
The beauty of online classes is that students can take them on their own schedule from anywhere in the world.
Berklee College of Music started its online program in 2002 when the internet was still figuring itself out. This was pre YouTube or Facebook.  Now, over 10,000 students from 140 countries each year enroll in Berklee Online certificate programs including 12 week courses like Pro Tools, Music Video Editing, Commercial Songwriting, Orchestration, Music Theory, Guitar, Afro-Cuban Drums, Music Production, 3D Design, Ear Training For Mixing Engineers, Arranging: Horn Writing, Artist Management, Music Licensing, Music Marketing and over 100 others.
$100,000 is spent on the development of every online course.
I sat down with Berklee Online's CEO, Debbie Cavalier to understand the online school and new degree program a bit more.
She described Berklee's online offerings as a wedding cake (the metaphor, she credited, was created by Berklee President Roger Brown):
The bottom layer are the free YouTube lessons Berklee offers on their YouTube page which have over 16 million collective views.
The next layer of the metaphorical cake are the MOOC (classes they offer for free) via Coursera.org which over 1.4 million students have taken. Cavalier explained that many of the MOOC classes are meant to help students prep for the degree programs.
The next layer of the cake are the stand alone courses which Berklee offers for $1,449 a pop (for credit).
The next layer are the certificate programs which can be obtained by completing a combination of courses.
And the top layer of the Berklee Online wedding cake are the new degree programs.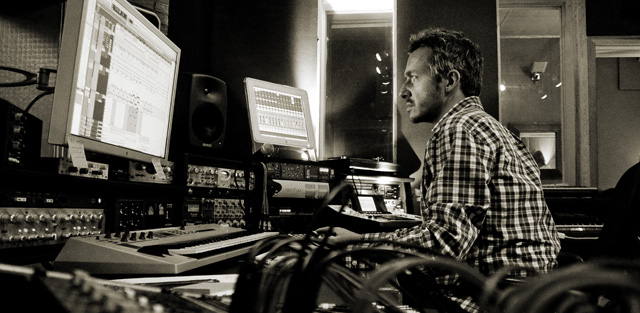 Berklee started the Bachelor of Professional Studies program last year. In its first year, 350 students were admitted. 700 submitted (completed) applications though (although thousands more started applications). If you do the math, I'll wait till you grab your calculator, that's a 50% acceptance rate. Unlike other for profit online schools, Berklee is quite picky about who they admit. "We only take people that we feel are going to succeed. It would be irresponsible of us to bring people in who we don't feel are going to succeed academically," Cavalier admitted. The Berklee College of Music in Boston admits about 30% of applicants.
"We only take people that we feel are going to succeed. It would be irresponsible of us to bring people in who we don't feel are going to succeed academically" – Debbie Cavalier, CEO, Berklee Online
As someone who doesn't have a bachelors degree, but has a successful music career, I asked Cavalier why would musicians spend the time and money to get a degree? She countered, "I've personally benefited from getting my degree from Berklee." She went on to say that a degree is necessary for musicians who may want to get off the road and start teaching. Most Universities require their professors to have degrees. And it can be a stepping stone to getting a Masters degree (Berklee's Valencia, Spain school offers a Masters program).
Being fully immersed in the LA music scene, I meet, tour and play with many Berklee alumni. The thing that I've found most enticing about Berklee is the tight-knit network Berklee provides for their students. It's an instant ice breaker, instant coffee date, or freelance gig. Berklee's reputation is known and respected world wide. But the school is expensive. At $155,760, Berklee Boston's Bachelor's degree can be quite cost-prohibitive. And this doesn't include living expenses and other fees. Berklee Online is 62% cheaper at $58,000. I asked Cavalier if the online students can enjoy the same network as the Berklee Boston students and she said that Online students are able to tap into the same resources Berklee Boston students can.
Berklee Online is 62% cheaper than Berklee College of Music Boston
The online program is taught, in part, through WebX, video streaming environments where the professor can meet with all the students at once in an interactive (and quite intimate) way. Students also work through media rich lesson material, upload their assignments (audio, video, orchestration, compositions, etc) and professors grade them typically within 24-48 hours. Many times professors will offer video responses to the assignments (especially for the musical courses where a guitar riff explanation is much easier understood when played than written out). There's lots of collaboration amongst the students in the class, and each class is limited to 20 students.
"You would think that in the classroom you have the maximum amount of communication with the students," says Gary Burton, who teaches online courses in improvisation. "But I've discovered that the students interact with each other constantly. Everybody sees everyone else's homework and my comments on it. This offers a tremendous amount of information going back and forth, and in all directions. I don't recall that sort of thing ever happening in the classroom—except among the most extroverted students."
Currently Berklee Online offers 5 Degree programs: Music Production, Music Business, Electronic Music Production and Sound Design, Composition for Film, TV and Games, and "Interdisciplinary Music Studies" which is a create your own major program. The next majors to be added are Songwriting and Guitar.
85% of Berklee Online professors are also Berklee College of Music Boston faculty and the other 15% currently work in the music industry.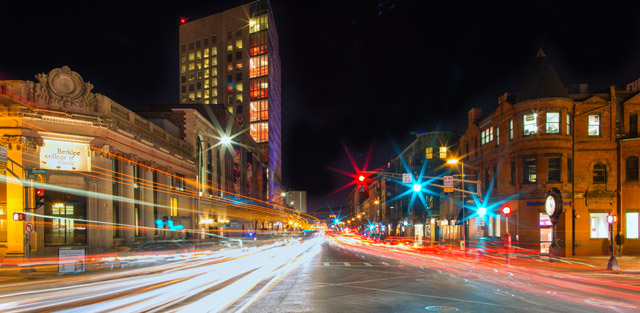 Most of the assignments are focused to bring real world experience.
In the jingle writing course, students are challenged to get real (paid) placements within 12 weeks. And many of them do. I'd be very curious to see if any enrolled students have ever made enough off of licensing to pay for their full tuition. One major movie, trailer or commercial placement could do it and then some.
Student (and working music supervisor), RC Cates, placed his professor, Brad Hatfield, for the show he was working on and they got an Emmy nomination for it.
Many of the students of the online school are working in the industry. Fraser T Smith who co-wrote "Set Fire To The Rain" with Adele, is a student. As is Rolling Stone Magazines "Artist To Watch of 2014," Lindsay Ell. And, as mentioned before, Stefan Lessard of the Dave Matthews Band takes classes on his tour bus.
Berklee Online is currently accepting applications for the Fall semester. You can read more about the degree programs and apply here.
You can sample some of the courses for free here.
Photo is by Rodrigo Simas and pulled from the Dave Matthews Band website.