This could be the summer that fried SoundCloud, thanks to increasingly-contentious and deteriorating discussions with major music labels and publishers.
According to a trio of sources close to the licensing discussions, SoundCloud's 'negotiations' with mega-labels Universal Music Group and Sony Music Group have devolved into 'f–k you, pay me' arguments, with monstrous upfront payment and equity demands peppered with the specter of equally massive lawsuits.  "I really don't think [co-founders] Alex [Ljung] and Eric [Wahlforss] are having fun anymore," one source noted.  "Eric I think has said that out loud."
"In some ways it's looking a little bit like what happened to Grooveshark."
The comparison may be closer than you think.  SoundCloud says they're obeying the law, unlike Grooveshark, whose top executives ordered employees to infringe copyright while actively lying to frustrated artists and labels (Grooveshark's co-founder, 28-year-old Josh Greenberg, died last month under suspicious circumstances).  But the stark similarity is this: both sites amassed tens of millions of users by offering unlicensed content from major artists, and both attracted the furious, unrelenting ire of the major recording industry.
Enter UMG chief executive Lucian Grainge, a man desperate to prove that free music isn't the future.  Just recently, rumors leaked that Grainge's bosses at parent conglomerate Vivendi were considering giving Grainge the boot, thanks to massive and unrelenting devaluation of UMG's catalog at the hands of Spotify, YouTube, and SoundCloud.  The ongoing free-for-all cost UMG digital executive Rob Wells his job, but according to sources, Grainge shrewdly used the leak to politic a contract extension, complete with a press release confirming the re-up.  "Grainge fired Wells, but made the case for [internal] stability instead of chaos," a source close to UMG explained.
"But he also made assurances that the free problem would be solved."
All of which brings us back to SoundCloud, and the lingering ghost of Grooveshark.  Partly under Grainge's rule, UMG's 'legal jihad' against Grooveshark not only destroyed a company, it also burned the village down and probably cost the life of its co-founder.  By contrast, SoundCloud remains a vibrant company, but one that depends on massive funding levels that simply may not continue.  According to earlier sources to DMN, mega-investors like Union Square Ventures are pulling back, and despite funding levels of nearly $124 million, SoundCloud is actually starting to run out of cash.  "This isn't a group [of investors] that's used to losing money, but they don't know what to do at this point," another source told DMN, referring to successful investor group that also includes Kleiner Perkins, Index Ventures, and GGV Capital.
"If they put more money in, it goes straight to Universal.  Either that or paying lawyers."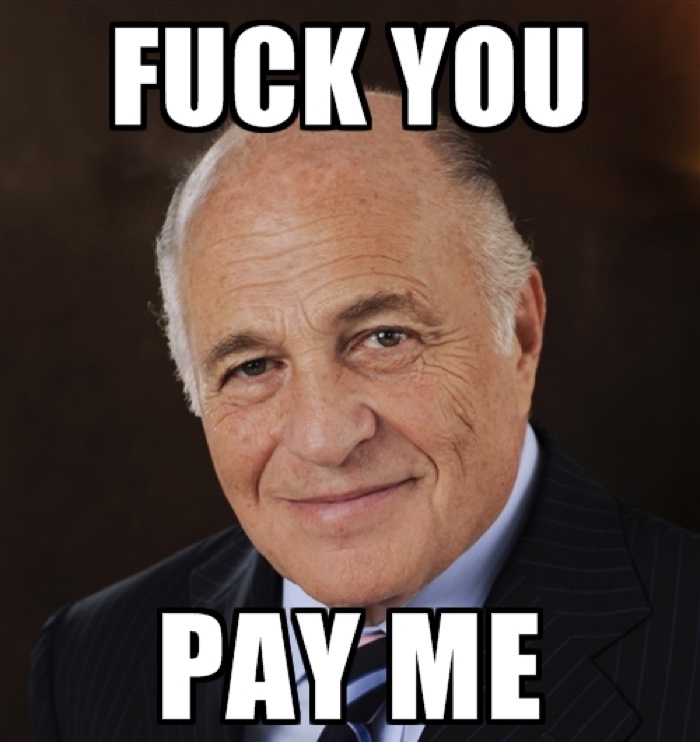 All of which brings us to the pressing threat of major label lawsuits, which both Universal Music Group and Sony Music Entertainment have been threatening if talks don't progress (Warner Music Group inked a deal with SoundCloud, but that now appears to be a one-off).  "It's either 'give us $300 million,' or 'we'll spend $300 million on lawyers,'" the source exaggerated, but only with the numbers.
"In the end, [the majors] could kill SoundCloud if they don't get their way.  They want to pick the winners and losers, and SoundCloud is looking like a loser."
Top image taken from a simple soundcloud.com search; second image is grooveshark.com post-shutdown.  Third is Sony Music Entertainment (and former UMG) CEO Doug Morris.