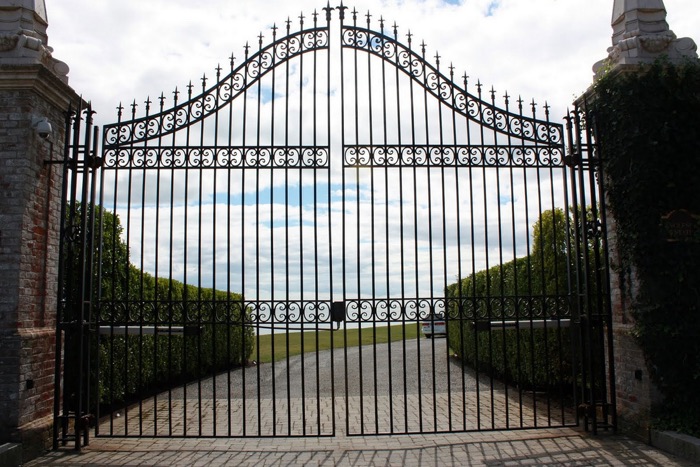 Spotify will soon be shifting towards a premium-only, 'gated access' model, according to several sources speaking in confidence with Digital Music News over the weekend.
The decision will mean that certain releases will only be available to paying Spotify subscribers, or offered for an extremely limited time to non-paying users, according to preliminary details shared.
Sources cautioned that details on what exactly constitutes 'premium-only' or 'gated' remain unresolved, and a number of variations are in play.  In one scenario, free users would only have access to one or two songs from a high-profile album, while paying subscribers could listen to the entire release without restriction.
Another approach would limit content entirely to premium subscribers, though time-restricted exclusives for paying subscribers are also in play.
One, or several different variations could be rolled out, and sources noted that an 'early 2016' transition is the most likely.  That would allow renewal contracts to be solidified, and development teams to finalize the application updates.  But regardless of the timing and exact execution, the underlying goals of the shift, according to one source, would be:
(a) encouraging greater adoption of the paid, premium tier; and
(b) driving more revenue around the most sought-after superstars.
"They want the free users to feel like they're missing something, not just forced to listen to ads," one source close to the negotiations relayed.
The decision comes at an extremely high-pressure moment for Spotify, as major label licenses remain unsigned less than two months ahead of renewal.  "October 1, that's your renewal date for all three of the majors," another source relayed, referring to the 'Big Three' of Sony Music Entertainment, Warner Music Group, and most importantly, Universal Music Group.
"They do not have signed deals yet, with anyone."
Separately, sources pointed to an ill-timed departure of  Ken Parks, an important negotiator on the American side.  Just last week, Parks announced his departure from Spotify for Pluto TV, an over-the-top (OTT) television startup.  Separately, Parks' departure may further highlight Spotify's sagging IPO and/or exit prospects, as highly-ranked executives typically don't jump ship right before getting disgustingly rich.
Either way, the move towards 'gated' was previously unthinkable among top Spotify executives, but the majors are becoming increasingly agitated about limiting free access.  Both Sony Music Entertainment CEO Doug Morris and Universal Music Group CEO Lucian Grainge have been fiercely rattling the cage against free, with Grainge's job at one point threatened based on what Vivendi higher-ups perceived as out-of-control catalog devaluation.
Elsewhere, Spotify alternatives could play a different game. That includes Apple Music, which is paid-only and has no plans to introduce an ad-supported free tier.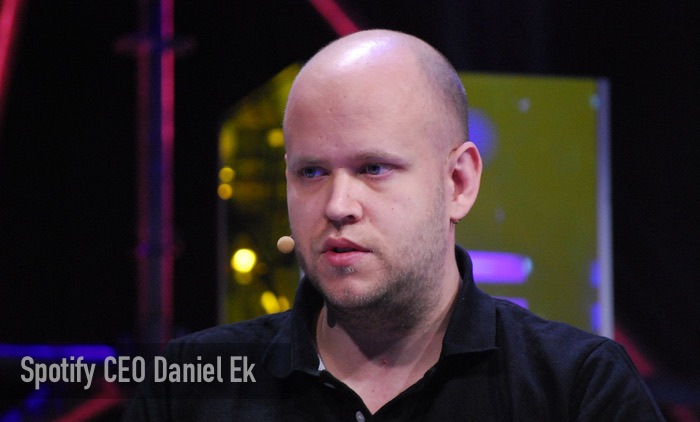 "It's less of a choice now."
Throughout its existence, Spotify has stubbornly refused to limit catalog access to paying subscribers, despite blow-ups and defections from the likes of Adele, Taylor Swift, and other superstars.  But with less than two months left ahead of critical major label renewals, Spotify now appears willing to acquiesce on this critical sticking point.  "[Spotify CEO Daniel] Ek hates that idea, and I mean hates it, but he may have to give an inch on that one," another source close to the negotiations relayed.
Image of gate by NannyCam; image of Daniel Ek by Magnus Höij, both licensed under Creative Commons Attribution 2.0 (CC by 2.0).  Graph by DMN, compiled from public Spotify statements.