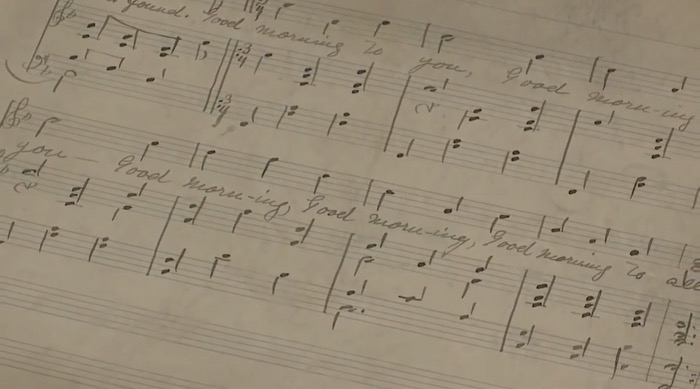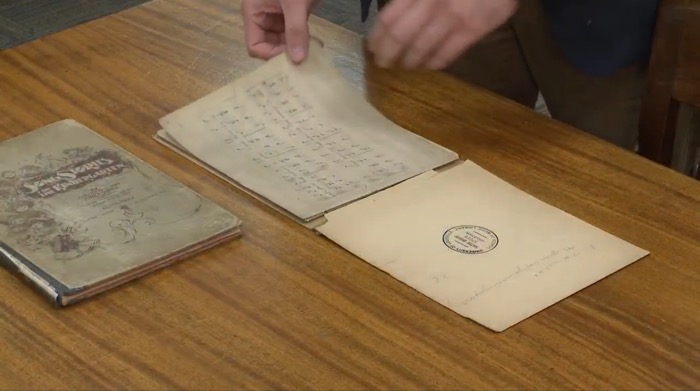 "Obviously it was very exciting to open up a folder full of materials that were sort of hidden away in a filing cabinet that no one ever looks at, and find a manuscript for the 'Good Morning to You' song, which eventually evolved into the 'Happy Birthday' song that is so known worldwide."
James Procell, University of Louisville librarian, in comments to WHAS 11. 
Warner Music Group says they own the copyright to "Happy Birthday," a song whose value has been estimated at roughly $5 million.  That copyright claim is one of the reasons why you rarely hear "Happy Birthday" sung in a movie or television show, and why Warner is being actively litigated against for unfairly claiming ownership of a song in the public domain.
Now, that battle is about to get a lot more complicated.  Deep in the vaults of the University of Louisville, a librarian has now discovered what appears to be the original manuscript of "Happy Birthday," or at least the earliest known version.  The sheet music dates back to the 1890s, and is for a song originally titled "Good Morning to All," which eventually morphed into the song, "Happy Birthday".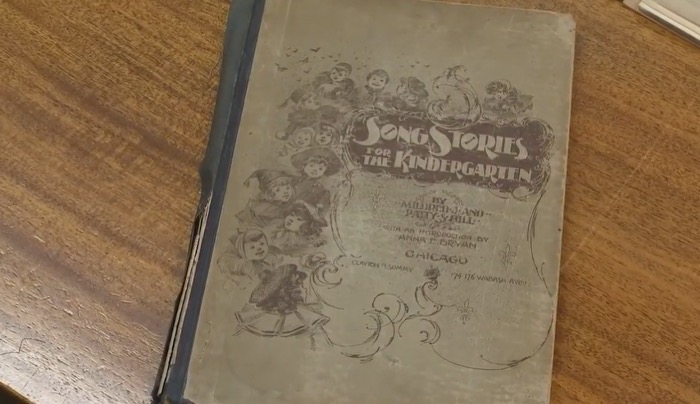 News of the discovery first emerged early this morning.  The song, unearthed by librarian James Procell, was part of a songbook called Song Stories for Kindergarten, written by Louisville residents Patty and Mildred Hill.  That manuscript was later donated to the Louisville Dwight Anderson Memorial Music Library by a family friend in the 1950s, but remained buried and uncatalogued for decades.
The discovery casts further doubt on a longtime copyright claim by Warner Music Group and its publishing unit, Warner/Chappell Music.  There is an important detail to note, however: the melody in the original manuscript is slightly different than the eventual, "Happy Birthday" melody we all know.  The raises even more questions, and invites more legal debate: "Is this the original version of the song, or was Ms. Hill unhappy with the published version and this represents a revision of the song?" Procell mused to local Louisville station WHAS11.