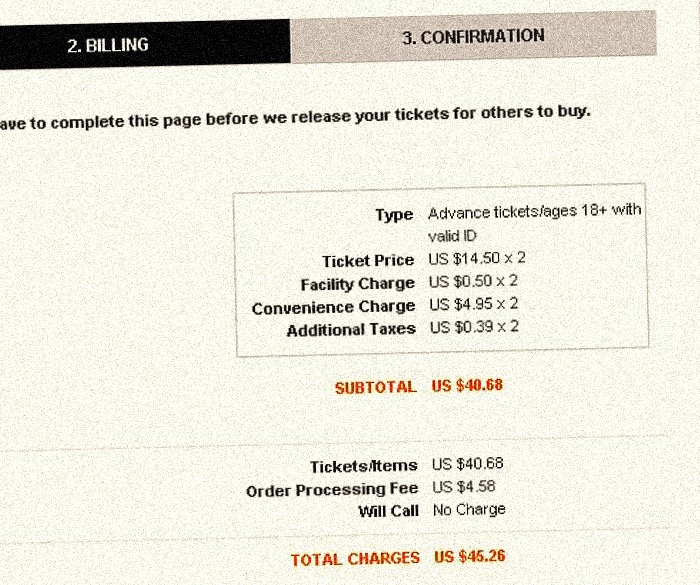 It's the most common complaint among ticket buyers: hidden fees, surcharges, and other tack-ons that dramatically change the listed price of ticket.  So why aren't ticket providers doing more to provide transparent, 'all-in-one' pricing that displays the final cost, upfront?
Because it doesn't work.  In fact, it turns out that people actually buy less when presented with the actual prices.
Offering proof of that is StubHub, one of the largest ticketing providers in the world, a company that is now ending its policy of displaying all-in-one pricing after sales dropped roughly 20 percent on the experiment according to calculations by the Wall Street Journal.  "The hope was that the industry would follow and that would yield greater transparency," StubHub president Stephen Cutler just told the Wall Street Journal.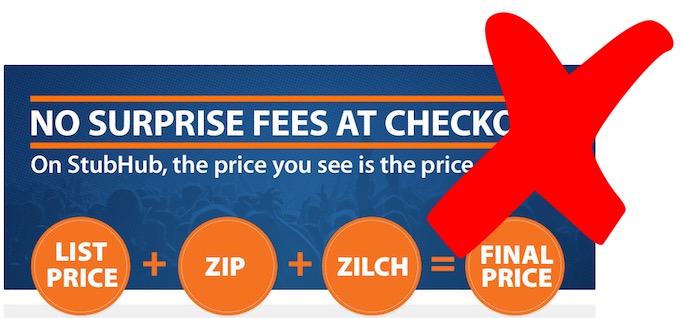 That didn't happen, and the data simply doesn't lie.  Just to confirm its suspicions, StubHub started splitting its results in August to display 'all-in' results to some customers, and 'non-transparent, hidden' prices to others.  That A/B testing, according to the company, caused a small uptick in overall sales, with 'lower,' hidden-pricing driving the gain.
Moving forward, StubHub will go back to non-transparent, hidden pricing, at least on its default displays (and in the pricing displayed by comparison engines and Google).
Others, most notoriously Ticketmaster, have no intention of switching.  Several years ago, former Ticketmaster CEO Nathan Hubbard promised all-in, one-price ticketing, though the company was actually moving in the other direction.  In June of last year, Ticketmaster settled a long-running class action lawsuit involving illegally-inflated order processing and delivery fees.