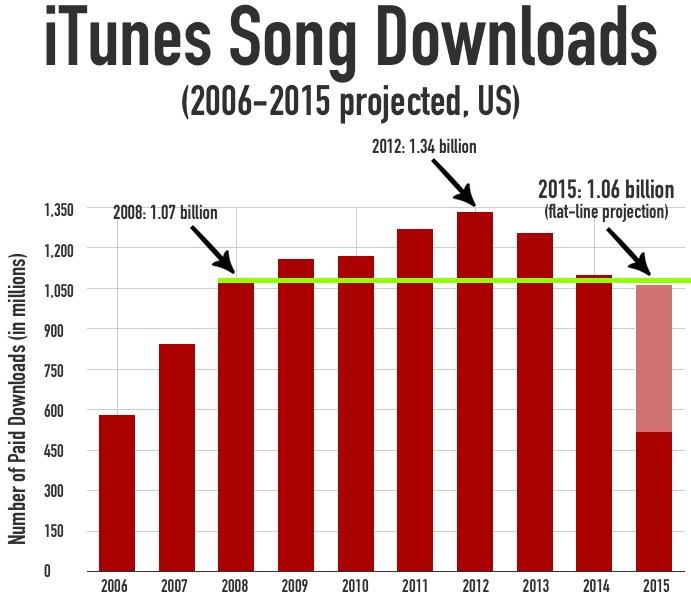 We all know that music sales are going down as streams go up, but how bad it is?
Pretty bad.
Billboard reports that digital song sales during the week ending August 27th were the lowest they'd been in almost eight years.
15.66 million songs were sold last week. In comparison, song sales were at 15.64 million in the week ending December 9th, 2007.
The top selling song of last week was R. City's "Locked Away", selling 92,000 copies. This is the lowest top selling digital single in almost nine years.
Audio and video streams were at their highest ever last week, sitting at 6.6 billion.
Image: Brian Smith, CC by 2.0.