Spotify has 20 million paying subscribers, but only a percentage are paying $9.99.  And, 55 million are paying $0 a month.  "Organic subscription growth… is not growing fast enough," declared MiDIA analyst Mark Mulligan asserted in a recent research note, while pointing to Spotify's cut-rate pricing surge as an exception.
So why aren't those numbers better?
Mulligan feels that a big part of the problem is that the average consumer simply doesn't care about enormous selections and vast catalogs, and they're definitely not willing to pay for it.  "Most people aren't interested in all the music in the world and most people aren't interested in spending $9.99 (or the local market equivalent) a month for music," Mulligan continued.
"Indeed, just 5% of streaming catalogues is regularly frequented.  Most of the rest is irrelevant for most consumers."
Mulligan strongly suggests dropping the price to widen the appeal of streaming, a move the industry has staunchly resisted.  But the returns could be simply enormous for smaller-sized, niche-focused services.  "Imagine genre specific playlist apps for $3 or $4 month," Mulligan proposed.  "A dozen curated playlists, a handful of featured albums and a couple of radio stations, all just of your favorite style of music and all streamed into a dedicated app."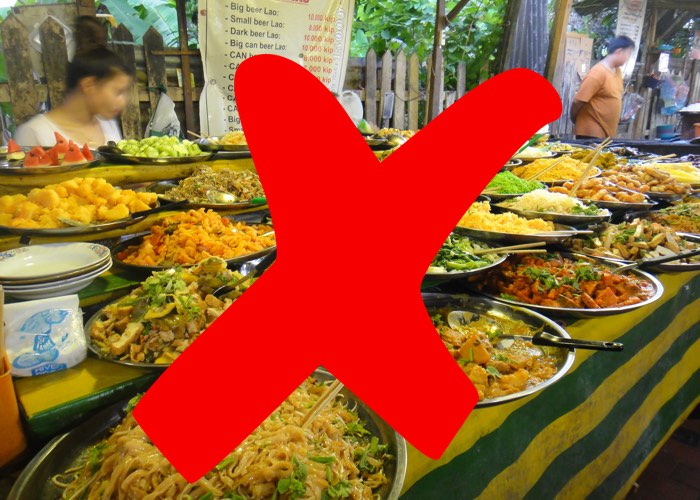 There's actually research suggesting that existing subscribers are willing to pay more for streaming, but that doesn't address the hundreds of millions that are paying $0 a month.  Would they pay for something simpler? "Niche services are not a nice-to-have, optional extra for the industry," Mulligan insisted.  "They will be crucial to unlocking the scale end of the subscription market and they will be needed sooner rather than later."
Enter Apple Music, which may only steal good, paying users from rival services but do little to expand the market.  "Apple Music looks set to add a significant amount of new users before year-end but many of those will come at the direct expense of the incumbents," Mulligan noted.
"All the while YouTube is leaving everyone else for dust: the amount of net new video streams (i.e. free YouTube views) in H1 2015 was more than double that of net new audio streams."
Top image from MiDIA; buffet image by Iwan Gabovitch, licensed under Creative Commons Attribution 2.0 Generic (CC by 2.0).  Written while listening to Ravel.