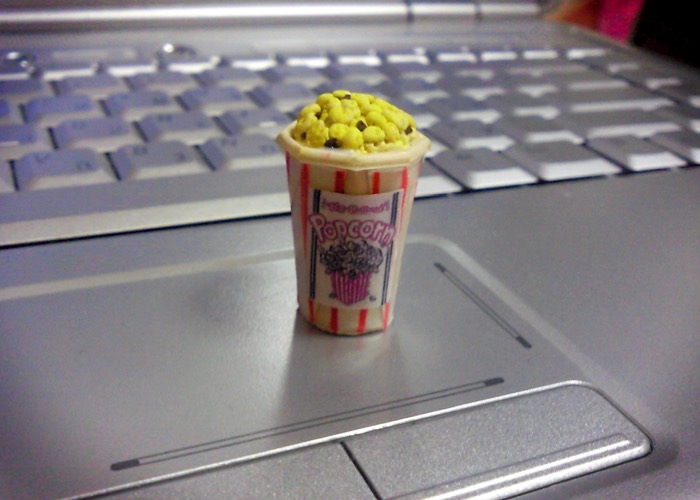 You can shut down an Indiegogo crowdfunding campaign.  But can you shut down a totally decentralized, BitTorrent-powered streaming music application?
That's an urgent question for major labels and groups like the Recording Industry Association of America (RIAA), which so far don't seem to have a solution for Aurous, the music industry's next major menace.  Aurous, essentially the Popcorn Time equivalent for music, is now planning a major release on October 10th, with a svelt, Spotify-style interface and a massive, totally unlicensed catalog of millions of songs.
"October 10th right around the corner."
from our partners…
Yes, Aurous had the audacity to mount a crowdfunding campaign, which was predictably shut down.  But Aurous developer Andrew Sampson refused to let that slow the project, and instead, is marching forward with a bootstrapping plan B.   "All Indigogo donations have been processed and refunded, thanks for your support guys!" the company confidently tweeted. "October 10th right around the corner."
Aurous is promising a 'content-id/DMCA' system, which could resemble something like YouTube.  Or, simply be another successful exploitation of the DMCA's safe harbor provisions, which have enabled massive levels of piracy on platforms like Google and SoundCloud.
The RIAA has yet to comment on the matter, though the group may have forced the Indiegogo teardown.  Beyond that, the group seems bereft of tangible solutions: in a recent Forbes op-ed, RIAA chief Cary Sherman outlined a flawed DMCA notice-and-takedown system that pushed the industry into 'whack-a-mole'-style solutions, but offered little signs of progress in combating piracy.
Rightscorp, an aggressive copyright enforcer and perhaps the badly-needed 'bad cop,' is one of the few organizations to offer at least some tangible strategy for dealing with Aurous.  "Aurous' technology will be unaffected by take-down notices, site blocking and will not use Pirate Bay or any domain names that can be blocked," the group warned in a recent release.  "It will distribute the music search metadata via the peer-to-peer networks, allowing the ability to stream large amounts of free music illegally and providing a very easy-to-use interface to the BitTorrent network."
Christopher Sabec, Rightscorp's CEO, noted in the release that going to the source is the only real solution for curbing the Aurous threat.  "Rightscorp's ability to get individual seeders to stop seeding will be the only scalable way to stop this next explosion of free music."
Meanwhile, the impact of all this on paid streaming could be profound.  In a recent report, analyst Mark Mulligan noted that 56% of streaming revenues come from free, ad-supported accounts, with YouTube, Pandora, and Spotify the largest providers.  That accounted for $167.2 million during the first half of this year in the US, which is less than the amount generated by vinyl.
Separately, paid subscription growth is slowing, at least in the US: according to RIAA stats, the number of paying subscribers increasing just 2.5 percent during the first half of 2015, to 8.1 million.
And, it's unclear how many of those people are paying full-fare, or even paying much at all: according to freshly-filed financial details from Paris-based Deezer, a major Spotify competitor, more than half of 'subscribers' are bundled within broader plans and haven't even accessed a song within the past month. An even smaller percentage are paying full rate.
Written while listening to the Claptones podcast on iTunes.  Top image by (= dana <3 J.M =), middle image by Maura Teague, both licensed under Creative Commons Attribution 2.0 Generic (CC by 2.0).  Freemium graph from MIDiA, more on that report here.