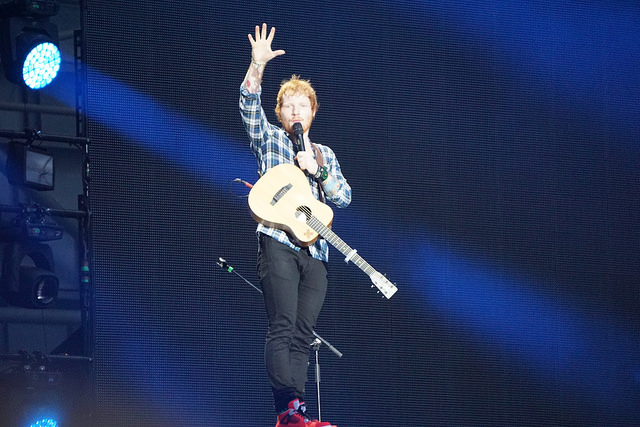 Ed Sheeran's song 'Thinking Out Loud' is the first song to hit half a billion streams on Spotify
Spotify recently announced that Ed Sheeran's global hit, 'Thinking Out Loud,' is the first song on its platform to hit 500 million streams.  This is a major milestone and undoubtedly a huge success for Spotify, as well as the British singer/songwriter.
Spotify started the celebration immediately.  To mark this milestone, Spotify created 'The Sheerio Index,' an interactive graphic to show where Sheeran is the most popular in the world.  Denmark has the most 'Sheerios' according to the map, with Norway, Sweden and UK not far behind (see below).
Sheeran couldn't contain the excitement.  "Chuffed to hear that 'Thinking Out Loud' has had half a billion plays on Spotify," Sheeran said.  "Being the first artist to hit that milestone is amazing.''
If half-a-billion plays wasn't enough to indicate Sheeran's Spotify success, he was also Spotify's most streamed artist for 2014.  One in four Spotify users have the singer on their playlists, and Spotify also revealed that 19 million people stream Sheeran's music on Spotify each month.  In total, his songs have been streamed approximately 2.9 billion times and are included on 38 million playlists.
The popularity runs even deeper, however. Earlier this year a study showed that Sheeran dominated Spotify users' sleeping soundtracks. 'Thinking Out Loud' topped the list of most-streamed songs on the service's sleep-themed playlists. Six of Ed Sheeran's other songs also landed in the top 20 as well.   These figures make Ed Sheeran one of Spotify's most popular artist – coming third from the top, behind The Weeknd and Calvin Harris.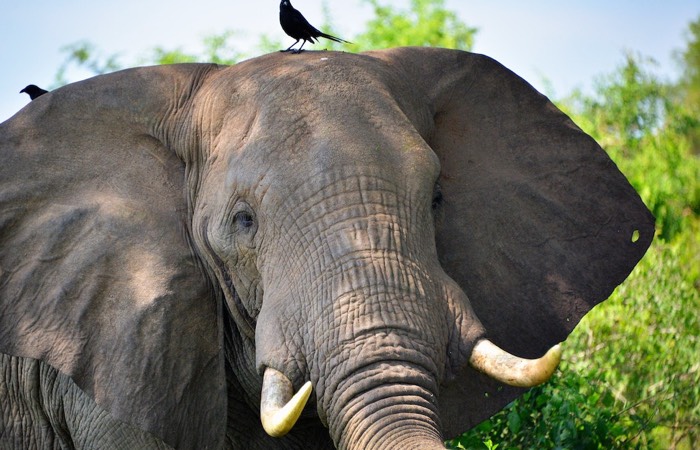 Spotify vs. YouTube
Here's where the buzzkill starts to set in.  Sheeran's song 'Thinking Out Loud' may have hit 500 million streams on Spotify, but the song hit over 750 million views on YouTube, which is of course a huge amount more.  But, not quite enough to enter YouTube's elite Billion Views Club, which consists of the top 10 videos on YouTube, all of are music videos and all of which have at least one billion views.
So why is it that Spotify is celebrating one song hitting 500 million plays, while YouTube has 10 music videos that all have over a billion views?
One obvious reason is that the visual experience that you get from watching a video on YouTube is more satisfying than simply streaming a song on Spotify.  It's that simple.  There is more flexibility and variety with YouTube; it's the experience that sets it apart.
But, despite all of this, we still prefer to visually watch a music video while listening to the song, as opposed to simply just listening.  Hence, why a quarter of a million more people watched Ed Sheeran's song on YouTube than streamed it on Spotify.   So, in terms of which service is more victorious, YouTube is currently miles ahead.
Top image by Mark Kent, elephant image by Rod Waddington; both licensed under Creative Commons Attribution Share-alike 2.0 Generic (CC by 2.0).