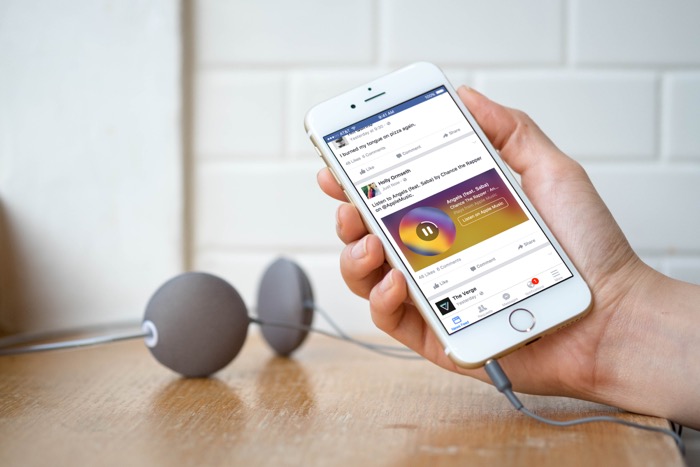 With nearly 900 million people using Facebook on their mobile devices daily, and 8 billion video views a day, getting back into music was the next logical step.
And with that, Facebook has created a new music feature named 'Music Stories'.  The news follows reports of Facebook discussing their renewed interest in music with various different labels.
Music Stories will allow users to sample 30-second snippets of songs shared in their feeds, with Spotify, Apple Music, and iTunes powering the adventure.  But regardless of the source, Music Stories will re-package sourced songs into Facebook's audio player.  This structure allows users to sample the songs and albums without having to leave the app.
The great thing about this new feature is that you don't need to have Spotify or Apple Music installed on your phone, or be a subscriber to either service to hear clips on Facebook.  The feature also allows users to save songs to their music collections, or buy them from iTunes by clicking a button on the post.
The hype is a bit low on this one, though perhaps a jump is in store.  Indeed, Facebook has the potential to drive a high volume of traffic to artists' songs and albums.  "We hope by making this experience better, artists will share more, friends will share and engage more, and music will become a better part of the Facebook experience overall," said Michael Cerda, Director of Product for Facebook.
Currently, the Music Stories feature is only available in Facebook's iOS App, and limited to Spotify and Apple Music. However, over time, it is expected that the service will expand to other platforms, like Android and Windows Mobile. Facebook has not yet confirmed details related to an expansion.