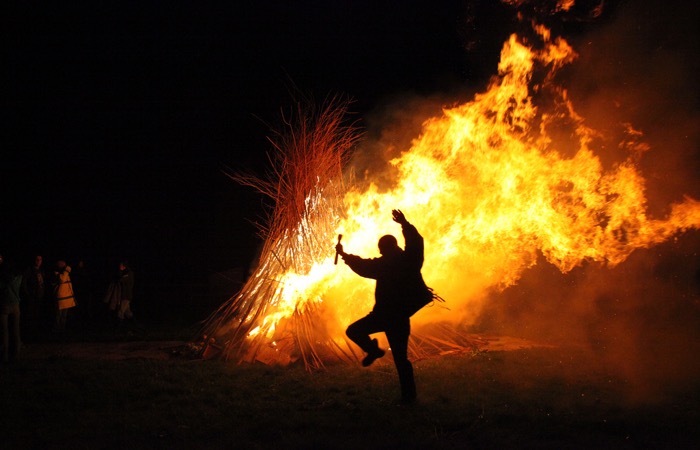 The question is when all of this goes 'kaboooom!' 
Pandora (P) shares are down nearly 40% in the last month alone, with Wall Street wondering WTF is going on with a near-$600 million acquisition spree that includes a $450 million ticketing company, a $50 million data analytics firm,  and a $75 million bankrupt streaming music company.  That mega-bill, on top of $90 million in quarterly losses, is making certain investors very, very nervous.
As for the latest purchase, details are now surfacing on a deeply troubled Rdio, a streaming music company that was losing $2 million a month according to bankruptcy filings this week.  Overall, Rdio owes a cool $220 million to various debtors, including Sony Music Entertainment, which is owed $2.4 million.
Other labels, incuding Warner Music Group, Universal Music Group, and indie representative Merlin, are collectively owed more than $1 million.
Meanwhile, the situation on the ground at Rdio is shaky at best.  The company employs roughly 140 people, and Pandora has indicated interest in plucking the brightest minds.  The rest will be chopped, a pall of uncertainty that is undoubtedly killing productivity.
Plucking technologies and bright minds while avoiding debt sounds great on paper, but someone has to keep these lights on.  All of which introduces a potentially perilous quagmire: Pandora has already stepped in with a $2.5 bailout payment while details are sorted out, with another $3 million of debtor-in-possession cash designed to keep things afloat for the next two months.  Pandora initially indicated that its $75 million purchase was predicated on a successful bankruptcy process, one that officially started on Monday.
Back to the plunging stock on Wall Street, a scramble could be materializing towards the exit doors.  TheStreet issued a firm 'Sell' rating on Tuesday, with a dreary 'D+' rating that loosely translated into 'Run!'
"We rate PANDORA MEDIA INC (P) a SELL.  This is driven by a number of negative factors, which we believe should have a greater impact than any strengths, and could make it more difficult for investors to achieve positive results compared to most of the stocks we cover. The company's weaknesses can be seen in multiple areas, such as its deteriorating net income and generally disappointing historical performance in the stock itself."
Back to Rdio, DMN is already receiving news that various distributors are pulling catalog after not receiving royalty payments.  Already, Leicester, UK-based Horus Music has advised clients of a pullout, perhaps the first of a mass removal while Rdio sifts through its debts.  That means that on top of all of its cash injections, Pandora will then be faced with the daunting task of re-negotiating dozens of contracts with suppliers and labels, many of whom haven't been paid.
The question is whether Pandora CEO Brian McAndrews is ignoring a giant iceberg ahead.   "Wherever and however fans want to hear music, we intend to be their go-to destination," McAndrews stated, a big vision with a big, big price tag.
Separately, Investment bank Moelis & Company initially attempted to raise capital for the floundering Rdio, but has now jumped ship.