Soulja Boy, Before: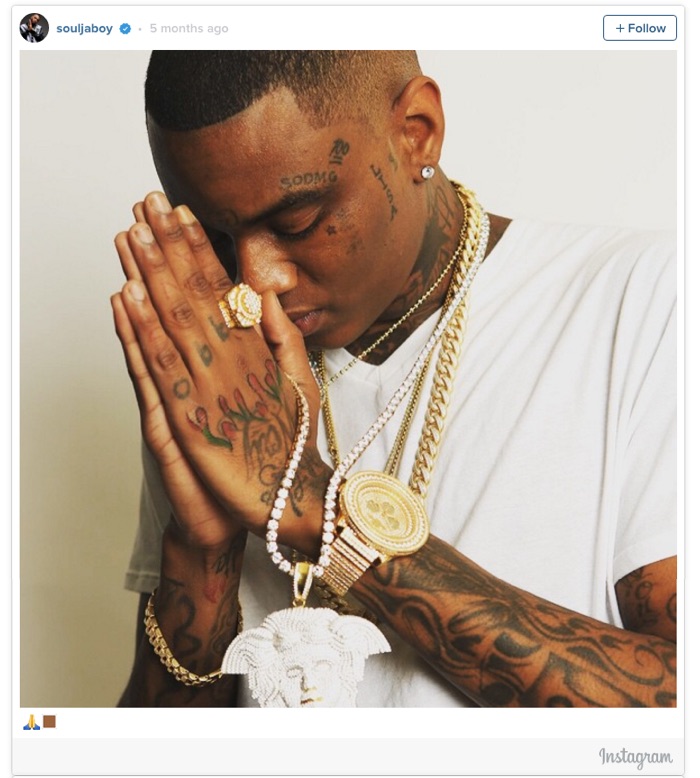 Soulja Boy, After: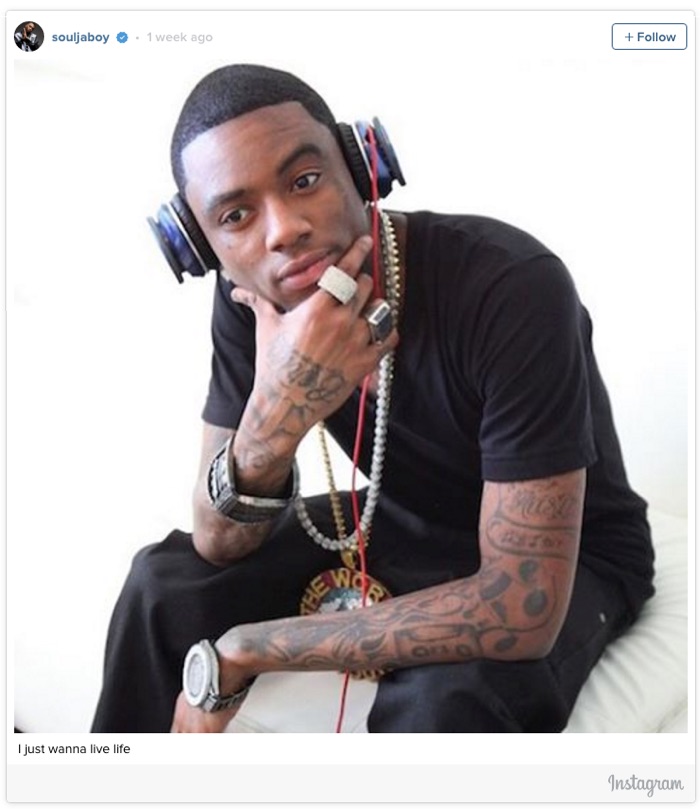 No, it's not make-up: Soulja Boy is definitely undergoing laser surgery to remove tattoos on his face, part of an effort to update his thuggish image for 2016.  "I gotta switch the move up," Soulja told host Nina Parker of VH1's Love and Hip Hop Hollywood. "People say I'm a thug and all that s–t, so I'm getting laser done."
"I made some mistakes when I was younger."
Soulja Boy, a household name in hip-hop since 2007, may be trying to shape a new, more respectable career phase.  But his decision to start removing his facial tattoos may have started by in 2011, with the complicated, gradual removal process requiring years of work (and painful sessions).

Separately, Soulja (real name: DeAndre Cortez Way) defended his claims of having a net worth of more than $25 million, telling skeptical attendees to 'Google it.'  "What, go check it, Google it!  Go look it up!" Soulja Boy defensively exclaimed.  "What the f–k I gotta lie about, sitting on public, national TV and say some s–t that ain't true.  Google it, I'm worth $25 million, but I'm not the type to go around boasting it.  I had a few –"
[crowd laughter]
Nina Parker: I don't know about that part…"
The remainder of Soulja Boy's body remains heavily tattooed, and it's unclear if the rapper is undergoing any additional removals beyond his facial area.
Got a tip?  Confidentially email DMN at [email protected], or (310) 928-1498.