ClassicsOnline HD*LL, a premier high-resolution classical music streaming and download service, has just rolled out its all-new 2.0 version.  This update includes an improved audio player, easier-to-use navigation, and faster downloads.
The first artist I sampled on ClassicsOnline HD*LL was Philip Glass, and I was immediately impressed.  The audio fidelity is phenomenal.  I A/B compared it with the same tracks on both Spotify and YouTube, and I can confidently say that I won't be using either of those services to listen to classical music anymore.
ClassicsOnline HD*LL offers streaming and downloading up to 192kb/24bit.  CD quality downloads available in ALAC, FLAC, and WAV formats start at just $5.99. Writing about the first version of ClassicsOnline HD*LL in Stereophile Magazine, Jason Victor Serious stated: "High-resolution classical music streaming is here, and it sounds wonderful."
Many of the world's favorite classical labels are available on ClassicsOnline HD*LL including Naxos itself, BIS, Brilliant Classics, Chandos, Harmonia Mundi, Ondine, Sony Classical, and many other great labels.  Over 70,000 albums are currently available with more added every week.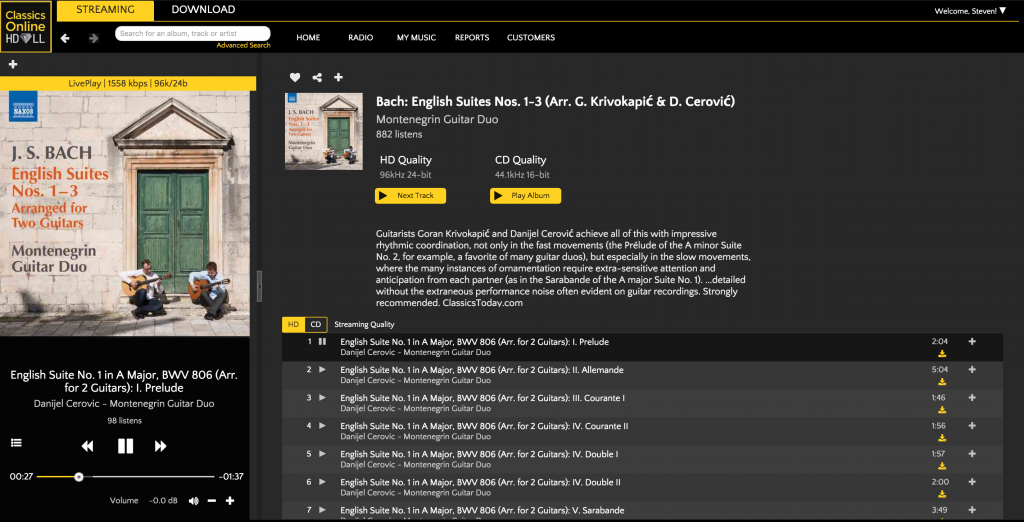 ClassicsOnline HD*LL is owned and operated by Naxos, a DMN partner and a world leader in classical music.  This company is no stranger to technological innovation, so it's not surprising that Naxos is at the forefront of delivering high-resolution classical music to the most demanding audience when it comes to quality.
"Naxos has never been afraid of making classical music available online, starting with www.naxos.com in 1996 and naxosmusiclibrary.com in 2002, long before subscription streaming services became fashionable," Naxos founder Klaus Heymann told us.
Naxos expects this combination of better sound and value will prove irresistible to classical music consumers, whether they are die-hard fans or people discovering classical music for the very first time.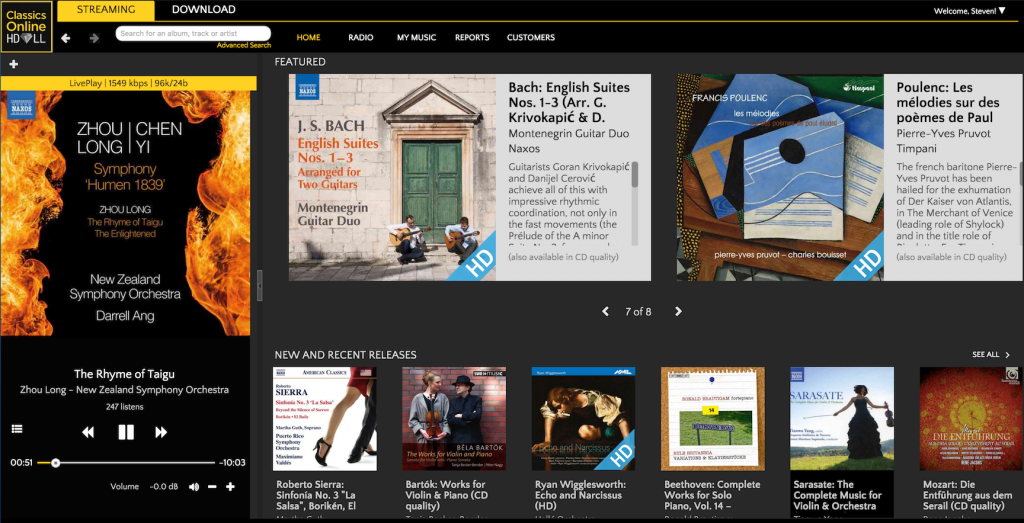 To celebrate the launch of version 2.0, ClassicsOnline HD*LL is offering 50 percent off its annual subscription rate.  As an added bonus, this special deal includes one free high-resolution download per month from a short list of releases that the editors feel showcase how great high-resolution audio is when experienced.