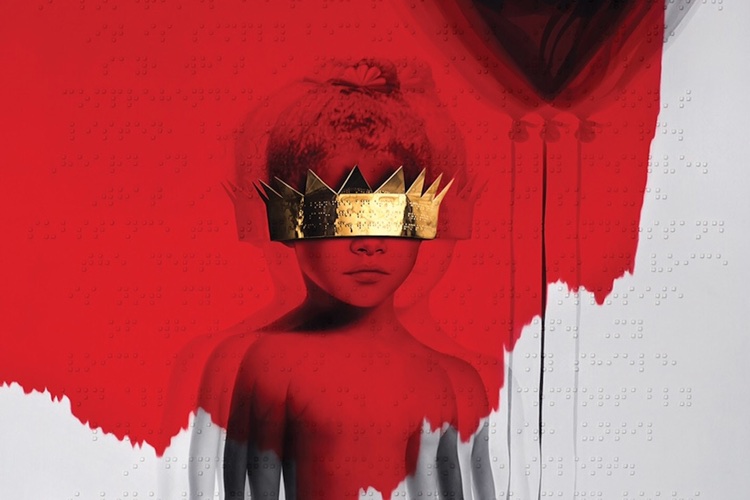 How many copies did Rihanna's ANTI actually sell?  That depends on which official music industry group you're talking to…
Rihanna's 'ANTI' might be the album that shows just how completely broken the music industry has become.  As of Tuesday, the release has already been declared Platinum by the Recording Industry Association of America (RIAA), despite just 460 albums officially counted by Nielsen.
Those official numbers were fed into the very official Billboard, which ranked 'ANTI' at no. 27 for the week, Rihanna's lowest chart position ever.
Somehow, the RIAA has counted north of one million actual album sales, with huge streaming numbers to boot.  Under new RIAA rules (first reported by DMN), a Platinum certification requires 1 million album sales, 1.5 billion on-demand streams of songs from the album, or some combination thereof.
That makes the 460 number sound totally ridiculous, but the figure was actually confirmed to Ben Sisario of the New York Times within the last 24 hours.  "Nielsen Soundscan has counted that tiny number since a January 27th release date," Sisario wrote (full article here).  "Nielsen reported that the album sold fewer than 1,000 copies in the United States; a subscriber to its service who declined to be identified because the data is private, said that the number of albums sold was 460."
Sounds like Nielsen was busy counting old-school CDs, which Rihanna fans apparently don't care about.  Enter TIDAL, the Jay Z-owned streaming service that experienced a huge usage spike after offering an ANTI exclusive.  TIDAL has claimed sales of 484,833 album downloads, though it only received its exclusive after Samsung's exclusive, which ended Thursday.
Enter yet another complication, which is that the official music industry sales week now starts on Friday, instead of Tuesday.  That means that TIDAL only had a small window to rack up (and report) first week sales.
BUT… as part of its special exclusive promotion, Samsung pre-purchased more than a million copies of the album, which is exactly the number required for a Platinum release.  Those were real sales from one party to another, and probably explains the RIAA certification.  Yet somehow, the Nielsen refused to recognize those sales, despite the presence of an actual buyer (Samsung) and seller (Rihanna and her label), which is what the game is all about.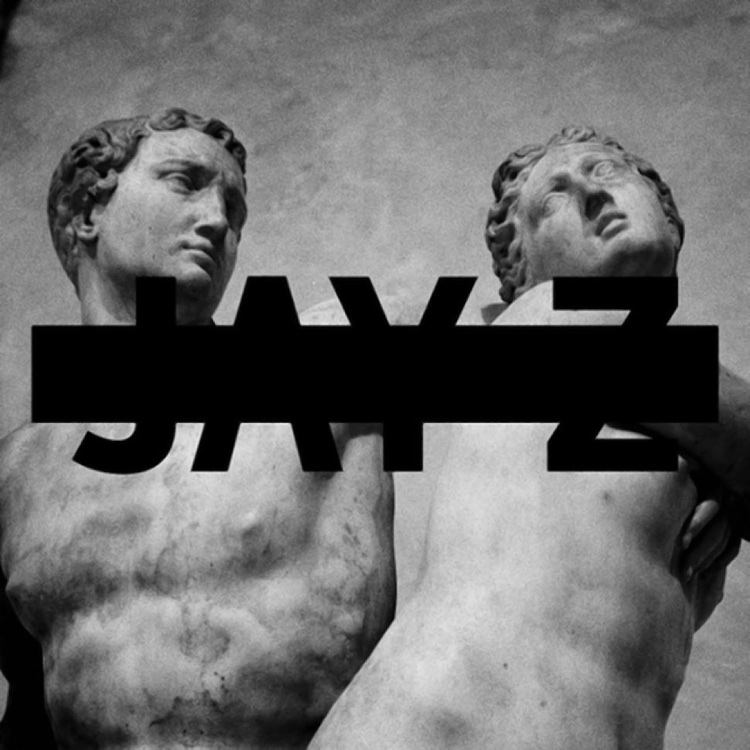 Similarly, Billboard refuses to count sales made through promotional or special deals, which drastically impacted Rihanna's chart positions (see above).  Billboard made the same refusal back in 2013 with none other than Jay Z, who pre-sold one million sales of 'Magna Carta Holy Grail' to Samsung as part of a similar promotion.  Shortly thereafter, Jay Z called Billboard 'irrelevant' and 'threatened' for refusing to recognize the copies, while essentially playing God over what gets counted.
There are other cases in which Billboard has refused to count massive album sales totals because of special deals or positioning.  That includes Lady Gaga, whose Amazon-subsidized, $1 'Born This Way' albums were flatly refused for chart consideration; and U2, whose album Songs of Innocence was distributed to more than 500 million iTunes accounts as part of a massive pre-purchase by Apple (none of which were counted).
Billboard (along with Nielsen) flatly declared such creative sales as irrelevant following the U2 dust-up.  "Free or giveaway albums are not eligible for inclusion on Billboard's album charts and do not count toward sales tracked by Nielsen SoundScan (which supplies data for Billboard's sales-driven charts)," Billboard decreed.  "The same sort of scenario played out in 2013 with Jay Z's 'Magna Carta Holy Grail' album, which was given away to Samsung users."
Back to the present imbroglio, TIDAL is now pointing to 5.6 million streams of the full album on its service, though only a fraction of those will be counted in the first week (which was recently changed to Friday by global recording industry IFPI).  Those streams will count towards the RIAA's new streaming certification calculations, in which 1.5 billion total on-demand streams are required for Platinum status (5.6 x 13 tracks = 72.8 million, with single song streams added on top).
Make sense?