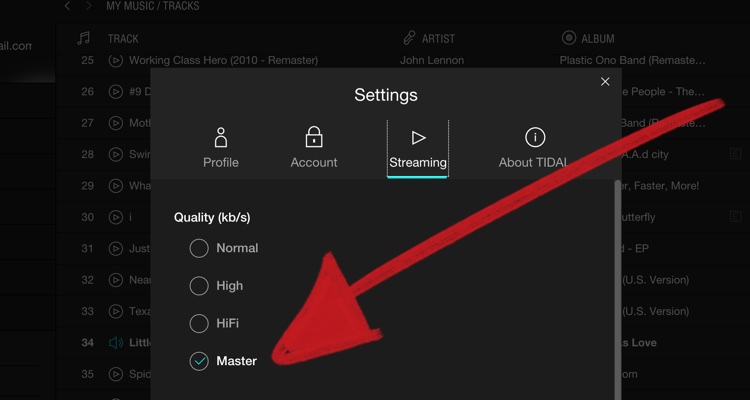 Back in December, Tidal promised a major, supra-CD streaming quality improvement that would crush the competition.  Now, the high-end streaming company is quietly stepping things up.
The 'Master' fidelity option hasn't been officially pushed, and Tidal hasn't yet responded to an inquiry from Digital Music News.  But we definitely know something is on its way, and it's probably MQA (Master Quality Authenticated) streaming.  MQA is a newly-developed audio file format that aims to deliver deep-range, hi-res audio in a small, streaming package.
Under the hood is a technology being dubbed 'Audio Origami,' for its ability to 'fold' lossless audio files into something portable (and practical).   Special hardware or software decoding will be required to enjoy the listening experience, which apparently isn't  quite 24-bit but solidly beats CD-level fidelity.
Tidal currently offers two main tiers of audio quality: Tidal Premium (basically lossy quality), and Tidal HiFi (lossless CD-quality based on the FLAC file format, delivered in 16-Bit/44.1 kHz).  Premium is $10 a month, while HiFi is $20, though it's unclear how Master will impact that pricing chart (if at all).
One possibility is that Tidal is pushing the highest-end possibilities merely to burnish its reputation as a superior streaming option.  That's an image play that could ultimately draw more subscribers, even if they're not paying for the highest-quality tiers (or, even have the equipment to enjoy it).
More as it develops!