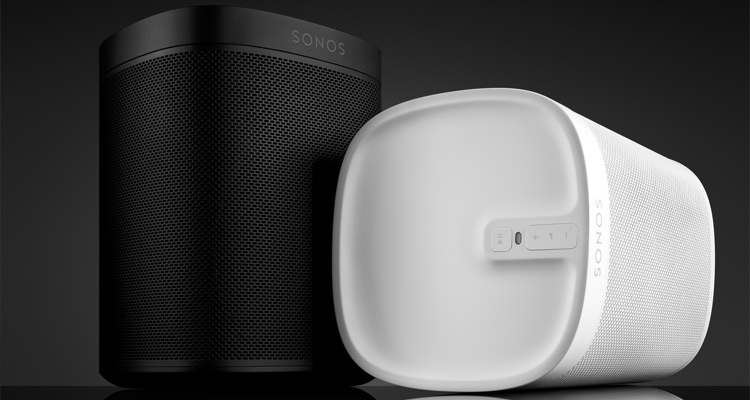 Budget-conscious college kids aren't buying Sonos systems. Which is exactly why an Apple Music integration makes sense.
As of today, Apple Music is available on all Sonos wireless sound systems.  The news comes less than eight weeks after Sonos launched their beta-level Apple integration.  "The feedback from Apple Music members on Sonos during the beta period has been great," Apple exec Eddy Cue enthused.
The result is good news for Sonos customers worldwide, who are now able to stream Apple Music content and a range of related features.  All the user has to do is select 'Add Music Services' from the controller app, choose the Apple Music icon and log into the service.
And, after a three-month trial, pay.  But will they?
Sonos' integration is unlikely supercharge Apple's growth, though it certainly won't hurt.  After all, Sonos buyers typically aren't cheapskates, and are more willing to pay the $10 monthly fee (if they aren't already).
Sonos already had an array of partners prior to its partnership with Apple Music, including Spotify, Pandora, Tidal, Deezer, Google Play and many others.  Indeed, not having Apple Music at this stage would be a glaring gap.  At the tail end of 2015, Apple reached its 10 millionth paying subscriber, a number that shocked naysayers.
It also put Apple Music squarely in Spotify's rearview mirror, in a very threatening manner.  At the midpoint of 2015, Spotify announced its 20 millionth paying subscriber, though that number is likely past 25 million at this stage (with 100 million total users also anticipated).  That's still a narrow differential, especially since Apple Music launched in July, with every subscriber paying full fare (Spotify offers a range of premium discounts).
In order for users to stream Apple Music to Sonos, the user will need the latest version of the Controller app, which is available on the App Store now.