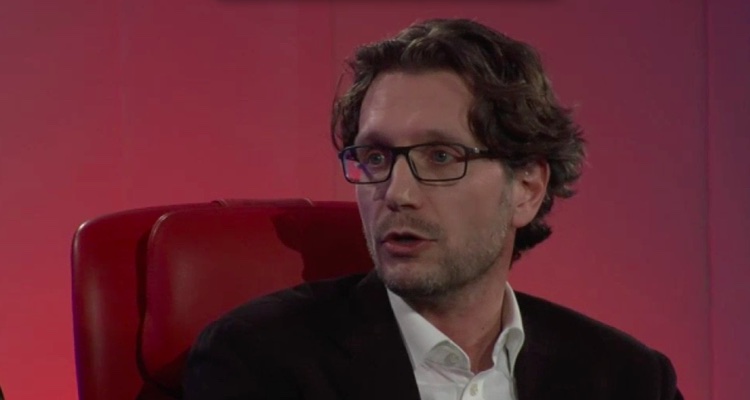 YouTube is now the single largest source of music consumption online (and quite possibly, overall).  The only problem is that outside of piracy channels, it's the single worst-paying royalty platform for artists and rights owners.  And this goes way beyond artists: according to VEVO chief executive Erik Huggers, ad-supported music video content simply isn't a sustainable model.
Vevo, launched in 2009, is now a massive music video platform that largely lives within YouTube.  During the chat, Huggers noted that Vevo currently amasses 17 billion views monthly, though advertising isn't supporting a reasonable business despite significant sales efforts.
On its face, an audience of 17 billion certainly sounds large enough to draw monstrous advertising revenues, but Huggers confirmed that simply isn't the case.  "Ad-supported is a real strength we have, and we want to build upon that strength," Huggers said.  "There will absolutely be a free Vevo, it's an important part of the puzzle piece.
"But we think having just an ad-supported model is not sustainable in the long-run, but we do think that an ad-supported plus a pay model makes a ton of sense."
But wait: is YouTube about the go to war with itself over paying music video subscribers?  Hugger's themes are familiar for YouTube proper, which just beta-released 'Red,' a subscription service that plans to eventually include music.  Currently, Red features an extremely limited selection of video series, including 'Dance Camp' from AwesomenessTV.  Music is the next part of that puzzle, with options ahead to cache, navigate, and better organize the massive YouTube music catalog.
The critical question is whether YouTube can create a united front and properly capture subscription revenue.  Google (or, Alphabet) is notorious for overlapping and competing initiatives, with flopped and ill-supported launches another hallmark.
Beyond that, it's puzzling why a subscription-based music video play has never materialized.  Vevo, a joint venture since 2009, was created to better monetize videos but never moved forward on subscription-based plans.  YouTube's massive music video traffic has been understood for more than five years, though little effort has been made to attract premium crowds around that content.
Meanwhile, YouTube remains a massive, low-rent problem for the music industry.  According to insiders, YouTube's free-for-all is making it incredibly difficult for better-paying platforms like Spotify to compete, and, agree to terminate its free-access tiers.  Soundcloud, the other free-access elephant in the room, is now on a timetable to launch a subscription-based service during the second half of this year.