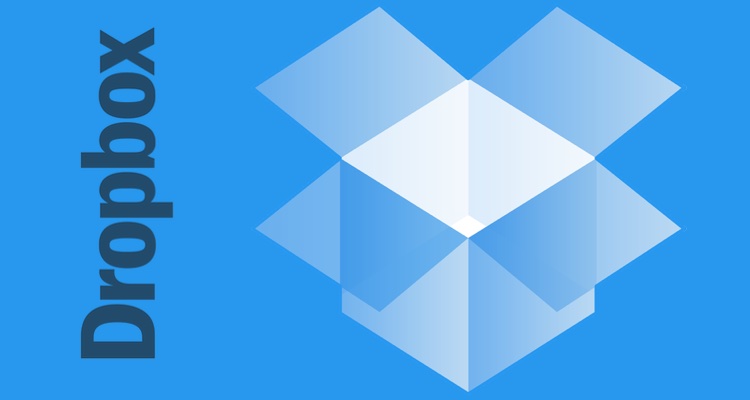 Updated: Dropbox has indicated that there really aren't any big music-related plans ahead.  Barton is largely appearing on the Shazam side, though hey, perhaps there's a winning idea for Dropbox he hasn't heard yet!  
Mega-storage player Dropbox may have serious plans ahead for the music industry, with a major appearance at Musexpo in Los Angeles now confirmed.  The talent-focused Musexpo, coordinated by LA-based A&R Worldwide, is slating its event for April 17-20th at the Hollywood Roosevelt, with none other than Dropbox head of mobile operator development Chris Barton featured in the marquee interview panel.
Musexpo's opening roundtable, hosted by Larry King, has evolved into a celebrated music industry discussion.
Barton, also a co-founder of Shazam, is undoubtedly steeped in music technology and looks to be leveraging that expertise and connections for a possible Dropbox bow.  And Shazam itself, a tech-heavy player whose impact on talent selection has been an unexpected industry development, is also playing a surprisingly major role at the shindig.  According to details set to be announced this week, Shazam will be hosting Musexpo's 3rd annual, glitzy 'International Music Industry Awards' gala, an old-fashioned awards show happening in the same Hollywood Roosevelt ballroom that birthed the Oscars.
That's all part of a shifting cast of heavyweights in the still-evolving music industry, with Chop Shop chief Alex Patsavas also confirmed for the King chit-chat.  Chop Shop is a leading synchronization firm for film, television, and advertising, with Patsavas considered a critical player in the fast-growing sync space.
Also on hand with King will be Chris Price, Head of Music at BBC Radio 1 in the UK.  That could be interesting: Price is relatively new to the role, and this will be his first public speaking engagement following the announcement.  BBC has pushed a number of tech-focused initiatives over the years, and its impact on the space remains important.
Online storage, music recognition and sync were almost fringe categories in the music industry ten years ago, though now they represent massive new expansion fronts.  But Musexpo, a longtime DMN partner, is still keeping its focus around artist talent (or, 'A&R' for industry folks), while balancing technology, branding, and other supporting sectors.  Indeed, it all starts with the talent, though this has become a far broader industry table, with a once-inclusive club giving way to a wide swath of players.
There are also critical handshakes with other industries that could become a lifeblood of the future business.  Accordingly, Musexpo is actually dedicating an entire wing of its conference to synchronization and branding, once afterthoughts.  According to Musexpo founder Sat Bisla, the Global Synch & Brands Summit has matched over 1,000 sync licenses for attendees over the past six years, a number that should expand with an attendee list that has included representatives from Pepsi, Glee, C.S.I., Nike, Coca-Cola, EA Games, Fox TV, NBC Television, Universal Pictures, Disney Films, The Weinstein Film Co., Sundance Film Festival, Activision/Blizzard, Trailer Park, Hit The Ground Running Music Supervision, Grey Advertising, Houlihan Film Music, Lionsgate, GMR Brand Marketing, Omnicom, Viacom, Ford Motor Co., Red Bull, The Engine 360 Motion Picture Music Supervision, Sizzer Music Supervision, and Chop Shop.
Technology itself doesn't have a dedicated track, though that may be a future programming expansion for Musexpo.  Other represented sectors beyond A&R, branding, tech, and sync include publishing, radio, and live events, with the now-confirmed attendee list looking very different than your father's music industry.
Here's just a sample of the confirmed names:
Kevin Weatherly – Sr. VP/Programming, CBS Radio & Program Director, KROQ/Jack-FM/Amp Radio;
Ben Weeden – COO, House Of Blues Entertainment;
Byron Cooke – Presenter, SCA's Hit Network;
Daniel Kuypers – Director Of Music, Energy BBDO;
Evan Lamberg – President, N. America, Universal Music Publishing Group;
Jason Fielding – CEO, The Sound Campaign;
Jay Cooper – Vice Chair, Global Media & Entertainment Practice, Greenberg Traurig, LLP;
Jeff Fenster – Executive Vice President A&R, Warner Bros. Records;
Jens-Markus Wegener – Managing Director, Imagem Music Publishing;
Justin Medcraft – Global Manager, Smirnoff;
Kathy Spanberger – President/COO, peermusic;
Kyle Hopkins – Head of Music Supervision, Xbox/Microsoft;
Mamie Coleman – VP of Music & Production, FOX Broadcasting Company;
Mandar Thakur – COO, Times India;
Marisa Baldi – Co-Founder, Zync Music;
Mike Knobloch – President/Film Music & Publishing, Universal Pictures;
Mio Vukovic – Sr. VP A&R / Head of Creative, Disney Music Group;
Neil Warnock – Head Of Worldwide Music, United Talent Agency;
Peter Smidt – Founder & Creative Director, EuroSonic Noorderslag;
Peter Szabo – SVP/Head Of Music & U.S. Ad Sales, Shazam;
Ralph Simon – CEO & Founder, Mobilium Global;
Ritch Esra – Publisher, The Music Registry;
Ron Fair – President & Founder, Faircraft Music;
Sanken Sandqvist – Managing Director, BMG Scandinavia, AB;
Scott Burnell – Global Lead, Business Development & Partner Management, Ford Motor Company;
Seymour Stein – Co-Founder/Chairman, Sire Records;
Steve Knill – EVP, Global Sports & Ent't Consulting, GMR Marketing;
Zach Katz – President, BMG Publishing.