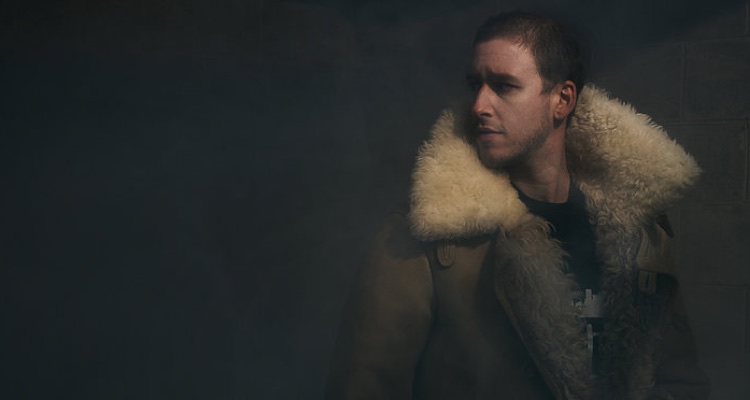 Photo Courtesy of Heights label HotMilk Records.
Would you pay $1,000 for an album? Welcome to the latest industry experiment.
The Toronto-based Heights is best known for producing music in Canada's hip-hop scene, with production credits for likes of Shad, Greenpeace, TED, J Shiltz and several others.
Now, Heights (also known as Heights Beats) is trying an interesting experiment to counteract the steady decline in recording sales.  Instead of giving away his album for free, Heights has decided to make his release one of the most expensive albums ever, priced at $100 per track.
The album, called Incognito Mode, is now making the rounds.  And if fans want to get their hands on it, they will have to fork out $1,000 for the 10-track masterpiece.  "'I made my album expensive," Heights explained.  "You cherish what isn't easy to come by."
Casual fans will never bite, of course, but they probably wouldn't pay $10, either.  In fact, they'll probably just try to get it for free.  And maybe that's the whole point: by appealing to die-hard superfans, Heights is creating something that can truly elicit the support of his top fans.
This isn't the first time a $1,000 album has been released.  Last year, rapper Nipsey Hussle dropped a $1,000 album, specifically for physical versions (digital versions remained free).  That attempted to wrap some value around a limited release, while recognizing the futility of trying to control the unlimited, digital versions.
That's a major problem for Height's experiment, though perhaps this is more about the most dedicated fans.  And Heights wants to give them something special: according to the artist, the $1,000 album blends more than 500 different beats, and took more than two years to create.  Whether that justifies a $1,000 price tag is partly a theoretical discussion, but mostly a practical one.  Because practically speaking, even if a dozen people buy this album, Heights has probably beat his Spotify and YouTube earnings.
Of course, not everyone can afford the album, even die-hard fans.  With that in mind, Heights has chosen to hold a lottery once a month for anyone who wants the album.  The participant would be required to write an email to Heights stating the reason why they would like an album.  Heights will then choose from the participants entries and offer the $1,000 album to the selected person.