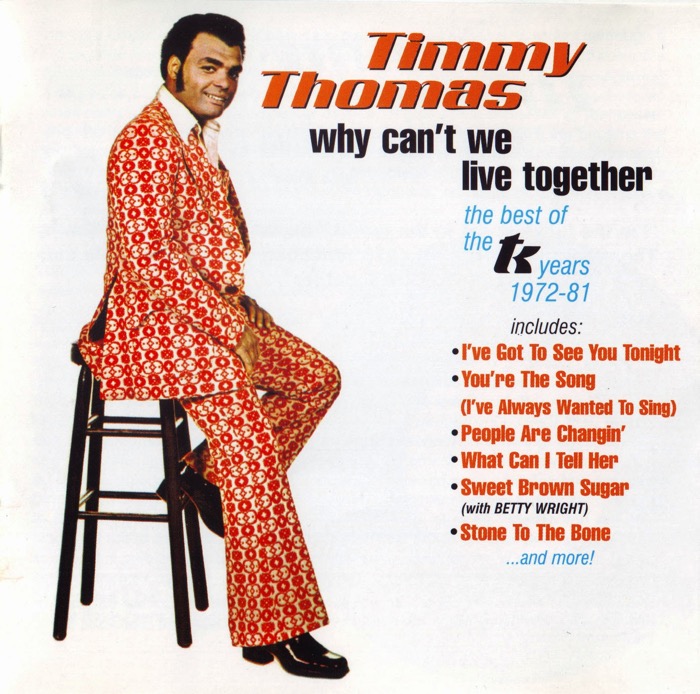 It's a comeback made possible by the perfect sample, a viral video, and a massive vinyl resurgence.
Dig deeper into the instrumental behind Drake's 'Hotline Bling,' and there's an artist with an early 70s hit.  Timmy Thomas' 'Why Can't We Live Together', originally released in 1972 and sampled by Drake in 2015, has now been re-issued on vinyl following the Drake's breakout song and resulting video explosion.
The track forms the critical underpinning for 'Bling,' but is recognized by few people under the age of 50.  Until now: Thomas's disco label, TK Records, is now re-issuing the LP amidst heightened interest in Thomas' work and the catchy soul classic.  That, coupled with a parallel resurgence in vinyl, is bringing Thomas newfound attention from cadre of younger, music-focused fans.
And it's all happening because of a remix of the original by the Late Night Tuff Guy.
'Why Can't We Live Together' hit the charts in 1973, with the intention of bringing peace at a time when the Vietnam War was raging.  Due to its initial chart success, the song has caught the attention of musicians over the past 40 years.  The track has been sampled by several notable artists, including Sade and Andre 3000.
But it was Hotline Bling's widespread success that got Thomas particularly "excited," and created an overflow of attention that spilled back into the 70s.  "I was very proud to listen to what he [Drake] had done with it," Thomas shared in an interview with Spin.  "Even though he had changed the message that I had, you know, 'Why can't we live together'… it gives me a chance for my name to be back out there, and gives me a chance to say something to the young people again."
When questioned about what he thought of Drake using his song Thomas said, "I'm just excited. You can hear it in my voice. I'm excited. I'm verrry excited."
There's little doubt that Thomas is thrilled at the prospect of his name being back out there, and the timing of Drake's song seems perfect.  Rediscovery like this would have been impossible back in Thomas' era, and offers a flip side to the often dreary realities of digital disruption.  Thomas, who would have otherwise remained obscure, has now reportedly signed with Overtown Records to launch a refreshed solo career.