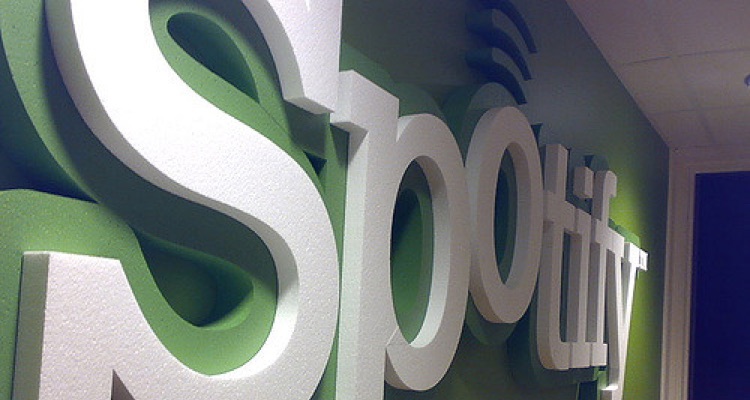 Spotify has just launched six new playlists to dramatically improve music discovery. 
The playlists are genre-specific, and Spotify promises to update the lists every Wednesday.  Anchoring the collection is a 'Fresh Finds' playlist, which sits alongside five other, genre-targeted collections.  That consists of a hip-hop focused playlist; Fire Emoji, a rock playlist; Six strings, an electronic music playlist; Basement, a pop-driven playlist; Hiptronix, and an experimental music playlist; Cyclone.
This new feature allows Spotify to not only improve its music discovery for the listener, but also helps to showcase the music of new emerging artists.  Critically, lesser-known tracks will be shuffled in with the more accessible and mainstream music available in Spotify's catalog of songs.
The objective is to remove the hassle of music discovery for the listener, while helping musicians that may not be widely known get discovered.  That would certainly help Spotify, a company that routinely finds itself on the defensive against smaller, developing artists.  "Spotify has always focused on artists and listeners, and with Fresh Finds we're specifically looking at new creators, digging deeper to understand how undiscovered artists can attract a huge fan base," relayed Dr. Brian Whitman, the 'Principal Scientist' at Spotify.
In order to build the best collections, Spotify will sift through music sites and blogs to find the listening patterns of  fans that already listen to more up and coming music. Spotify brands these fans 'tastemakers', and will use their listening patterns to predict what music will be a hit and promises to 'surface those tunes' for users.
This is all about data analyzing coolness.  "By analyzing the listening behavior of our top tastemaker users, we're able to predict new breakout artists and filter their hits-to-be into playlists with the most promising new music out there," Whitman geeked.
Fresh Finds is part of an ongoing expansion by Spotify into curation and discovery.  Last year, Spotify released Discover Weekly, which matches similar listeners and their playlists.  With these results, Spotify formulates a personalized playlist, which is updated every Monday.
(Photo by Sorosh Tavakoli, Creative Commons, Attribution 2.0 Generic, cc by 2.0)