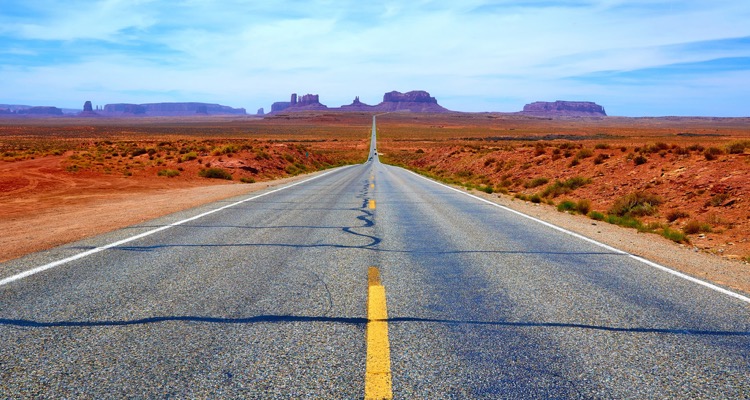 Is it all dumb luck?  Not according a recent analysis involving the top 50 chart-ranked artists of last year.
It was a simple study, with pretty astounding results.  As part of a broader analysis of US-based touring by musical artists, busbud (a transportation and bus touring app) mapped the top 50 artists on the Bilboard 100 with their scheduled number of tour dates for 2016.
Then, they did the same exercise for the bottom 50.  These were the results.

In total, the top 50 artists of 2015 (as ranked by Billboard) have more than 700 shows scheduled, while the bottom 50 have fewer than 450.  In other words, the top half is hitting the pavement 75 percent more than the bottom half, according to the finding.  "You might think the bottom 50 artists would tour more in an attempt to find greater exposure and success, but that's not the case," the company told Digital Music News.
In terms of measurement bias, the budbus study noted that more popular groups are often more sought-after concert events, driving a busier schedule.  But strikingly, the group also found that a large number of top-ranked artists are actually dialing down their touring this year, for a variety of reasons.  "We looked at a selection of top artists to see how their upcoming tour schedule compares with 2015's dates," the group relayed.
"Interestingly, only one of the 10 plans to increase the number of shows in 2016: Aussie sensation 5 Seconds of Summer is riding the wave of fame, adding 22 more shows than last year.  However, other bands may book fewer tours for various reasons."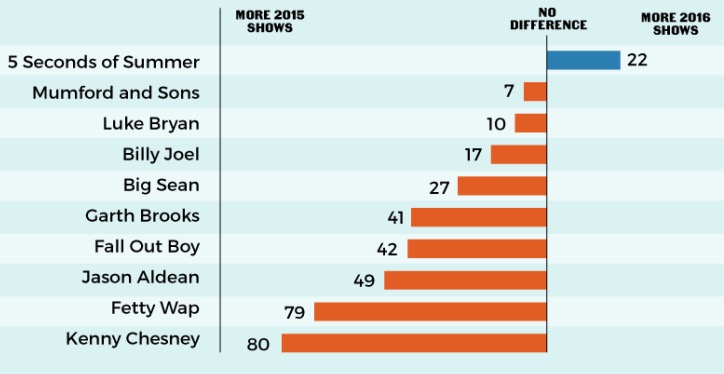 The finding comes amidst a surge in artist touring, driven largely by a plunging recording.  That is causing problems of its own, with isolation, injuries, and burnout among the new hazards experienced by musicians.
Image by Moyan Brenn, licensed under Creative Commons Attribution 2.0 Generic (CC by 2.0).