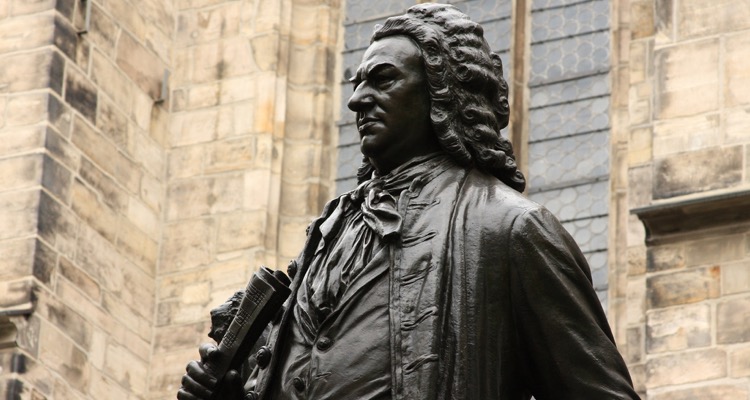 J.S. Bach is one of the most prolific musical creators of all time.  Now, the Netherlands Bach Society want to amass every audio, visual, and written record of Bach's work and assemble it online.
The Netherlands Bach Society started in 1921, when the small group gave a performance of Bach's St Matthew Passion in the Grote Kerk, one of the oldest churches located in North Holland.  That was the start of an annual tradition, and these days, the Society plays about 50 concerts a year, both in the Netherlands and abroad.
Now, the organization has its sights set on an incredibly ambitious challenge: collecting every last piece of J.S. Bach's music and organizing it online.  That includes both audio and video recordings, manuscripts, interviews, and documentaries.  The action will be happening on All of Bach (allofbach.com), which already houses 100 different recordings, searchable by keyword, genre and main instrument.  "Allofbach.com is Netherlands Bach Society's gift to the world of the complete oeuvre of Bach," the group declared.
This is no small feat, though the Netherlands Bach Society is aiming to complete the project by 2022.  Here in 2016, the Society is uploading a substantive new work every Friday.  The lastest (uploaded Friday, March 4th), is one of Bach's most popular and best-known cantatas: the early masterpiece 'Actus Tragicus', with Dorothee Mields (soprano), Alex Potter (alto), Charles Daniels (tenor), and Tobias Berndt (bass), performing the star roles.
That is one of Bach's earliest cantatas, and a core part of the growing collection.  "Bach was a great innovator of this classical form of composition, in which biblical texts were set to music for use during church services," the Society relayed.  "In 'Actus Tragicus', Bach already demonstrates his masterly command of this form at the age of 22, and takes his first steps towards the development of his own style."
Top image by Seabamirum, licensed under Creative Commons Attribution 2.0 Generic (CC by 2.o).