Phife Dawg, a founding member of the rap group A Tribe Called Quest, died yesterday (March 22nd) aged 45.
According to reports, the rap artist (real name Malik Taylor), had been battling ill-health for some years.  The cause of this death is still unannounced, but it is known that he suffered from type 1 diabetes and had received a kidney transplant in 2008.
The American hip hop group was first formed in 1985 by Phife and his high school classmate Q-Tip, MC/producer of the group. Later, the group expanded with the addition of DJ/producer Ali Shaheed Muhammad and rapper Jarobi White.
Around 1998, the group went separate ways and disbanded, but came to together in January this year to celebrate their 25th anniversary.  Ultimately, A Tribe Called Quest produced five studio albums, all of which Phife was present on.  The most widely-known albums were The Low End Theory (1991), and Midnight Marauders (1993), both lauded as masterpieces by rap critics.
A number of artists and members of the music industry have taken to Twitter to pay tribute to the iconic hip hop artist and his contribution to the genre.  DJ Chuck Chillout kickstarted the tributes.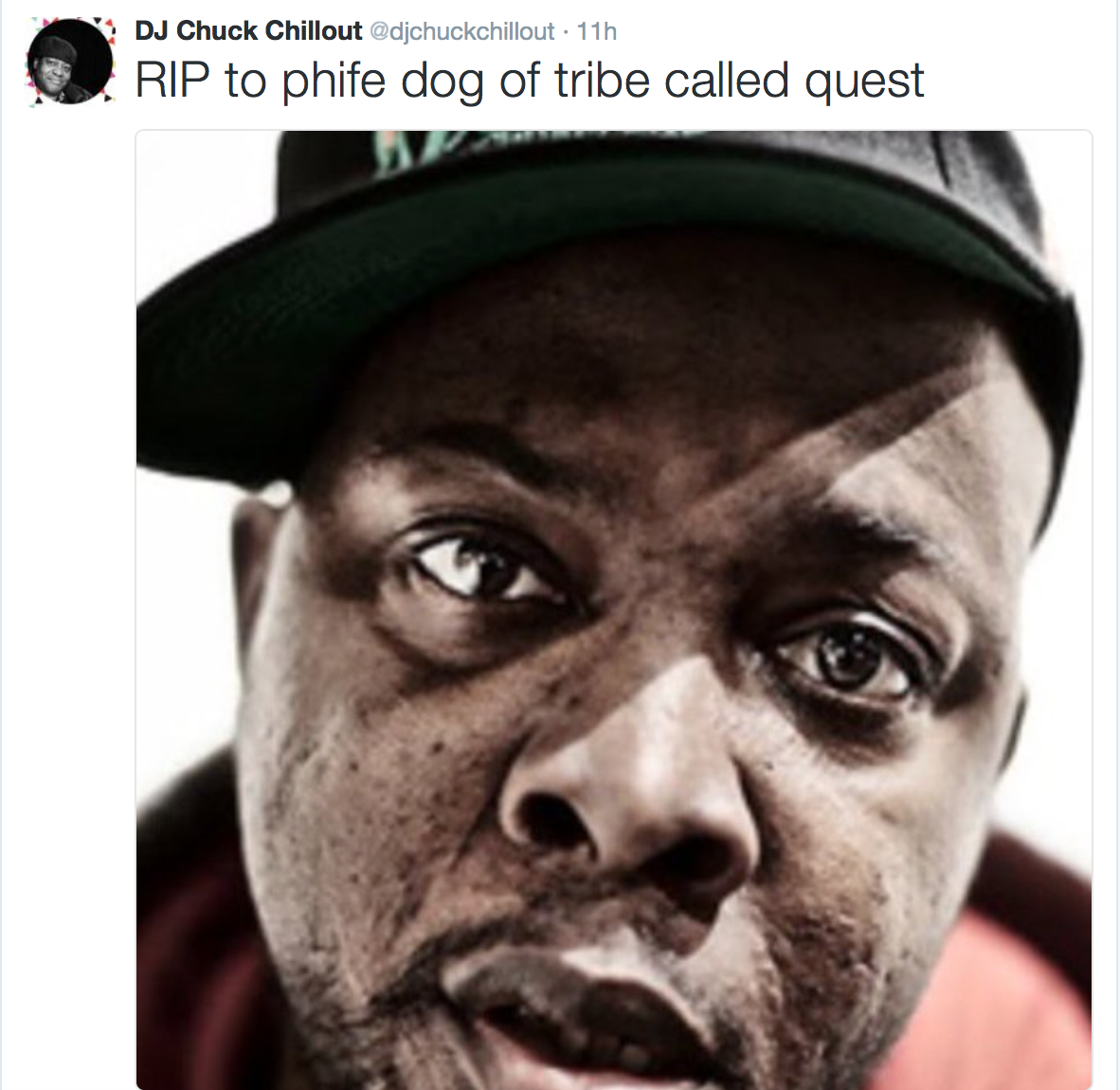 The group have yet to comment on Phife Dawg's death.
(Image by fuseboxradio, Creative Commons, Attribution-Share Alike 2.o Generic, cc by-sa 2.0)