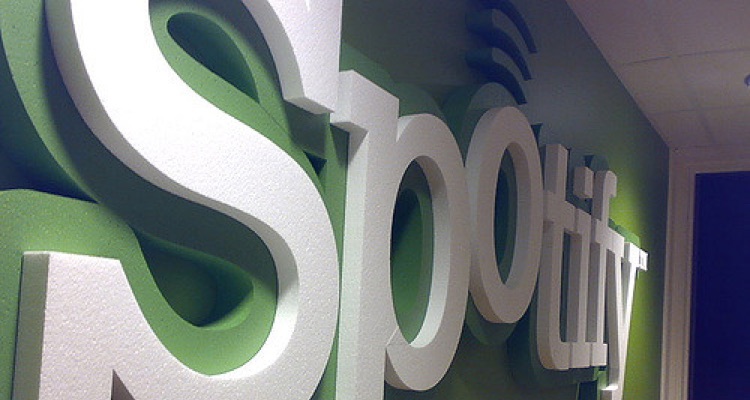 According to the Wall Street Journal, Spotify has just raised $1 billion in convertible debt financing.
The funding round was led by private equity firm TPG, hedge fund Dragoneer Investment Group and Goldman Sachs.  TPG and Dragoneer will reportedly buy $750 million of the debt, and Goldman Sachs will purchase the remaining $250 million.
Most importantly, the funding was raised with strict guarantees tied to an IPO, according to the Journal's report.  The deal is simple: in return for the financing, Spotify will pay annual interest on the debt, and if Spotify takes the company public, the investors will be able to convert the debt into equity at a discounted rate to the share price that is offered to the public, according to
What does this mean for Spotify?
The massive loan value draws more attention to the company's stressed financial situation.  And there's little doubt that the music streaming market is being swarmed by the uprise of new entrants.  Just last year, both Apple Music and Tidal were launched, with SoundCloud entering subscription this week.
Although Spotify is currently in the lead with more than 30 million paying subscribers, Apple Music is not far behind with 11 million.  And this is still an early race: Apple acquired those customers in approximately 9 months.  Indeed, Apple hit 10 million during its first 6 months, a milestone that took 6 years for Spotify to reach.
In that light, there's little wonder that Spotify wants to boost financing for 'strategic purposes'.  Every effort will be made to better their service and keep those subscriber numbers growing whilst slowing down the growth of its major competitors.
Debt financing definitely has its advantages.
Debt has to be paid back, of course, but it also allows Spotify to get the money they need from investors without having to part with any equity.  The investors cannot get involved in any of the executive decisions or decide how Spotify runs their business. Once the money has been paid back with interest, the agreement essentially ends.
However, on the other hand raising cash through debt financing most certainly has its drawbacks.
The major downfall is the large monthly repayments that the company will have to pay regardless of how well the business is doing. As much as the financing could enhance Spotify's growth, it could also falter there growth, as large monthly payouts often mean the company will have less disposable revenue to invest in recruitment etc.
(Image by Sorosh Tavakoli, Creative Commons, Attribution 2.0 Generic, cc by 2.0)